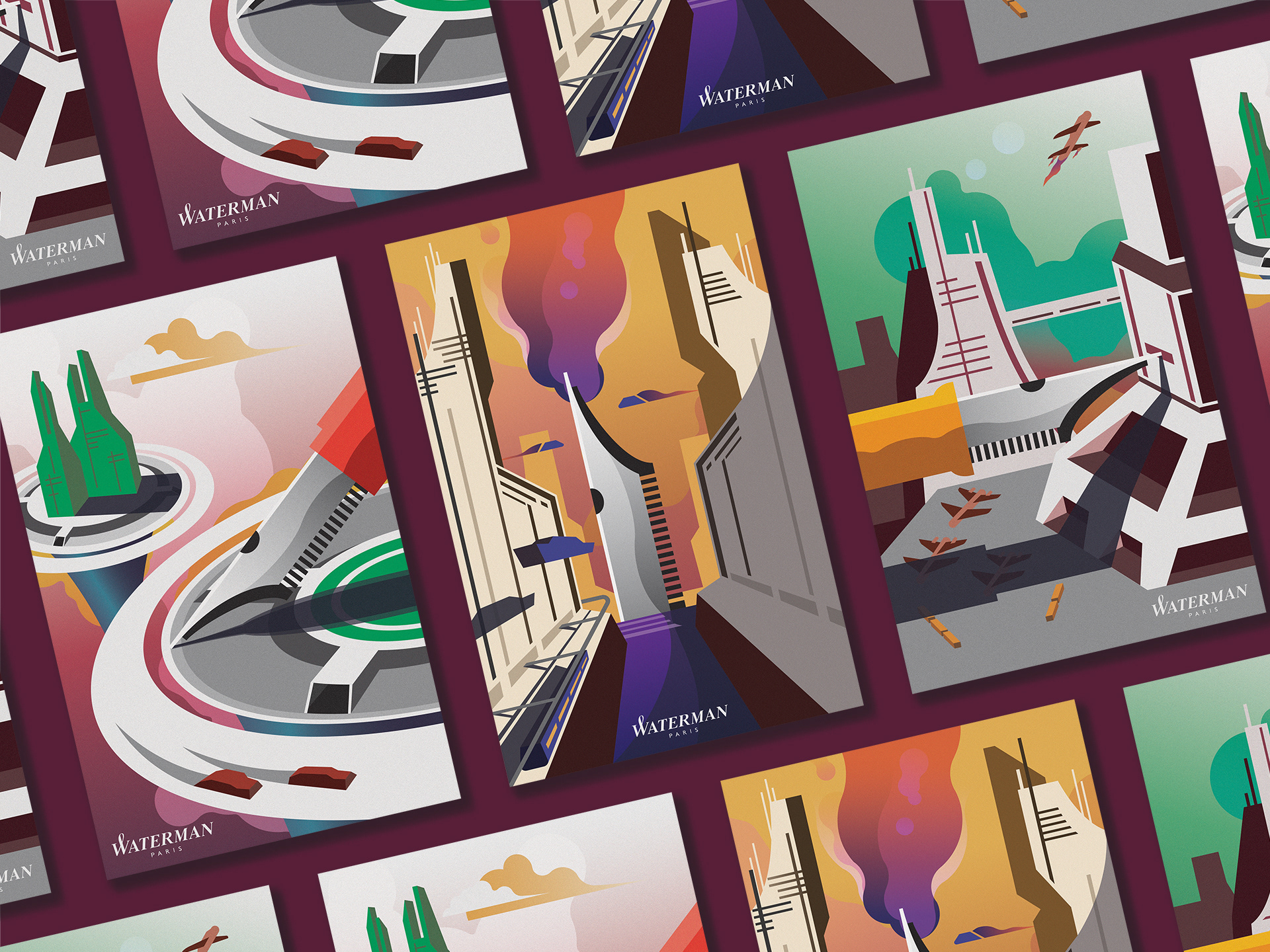 Poster series created to celebrate the joy of writing with Waterman Paris fountain pens from the last century and the next century to come.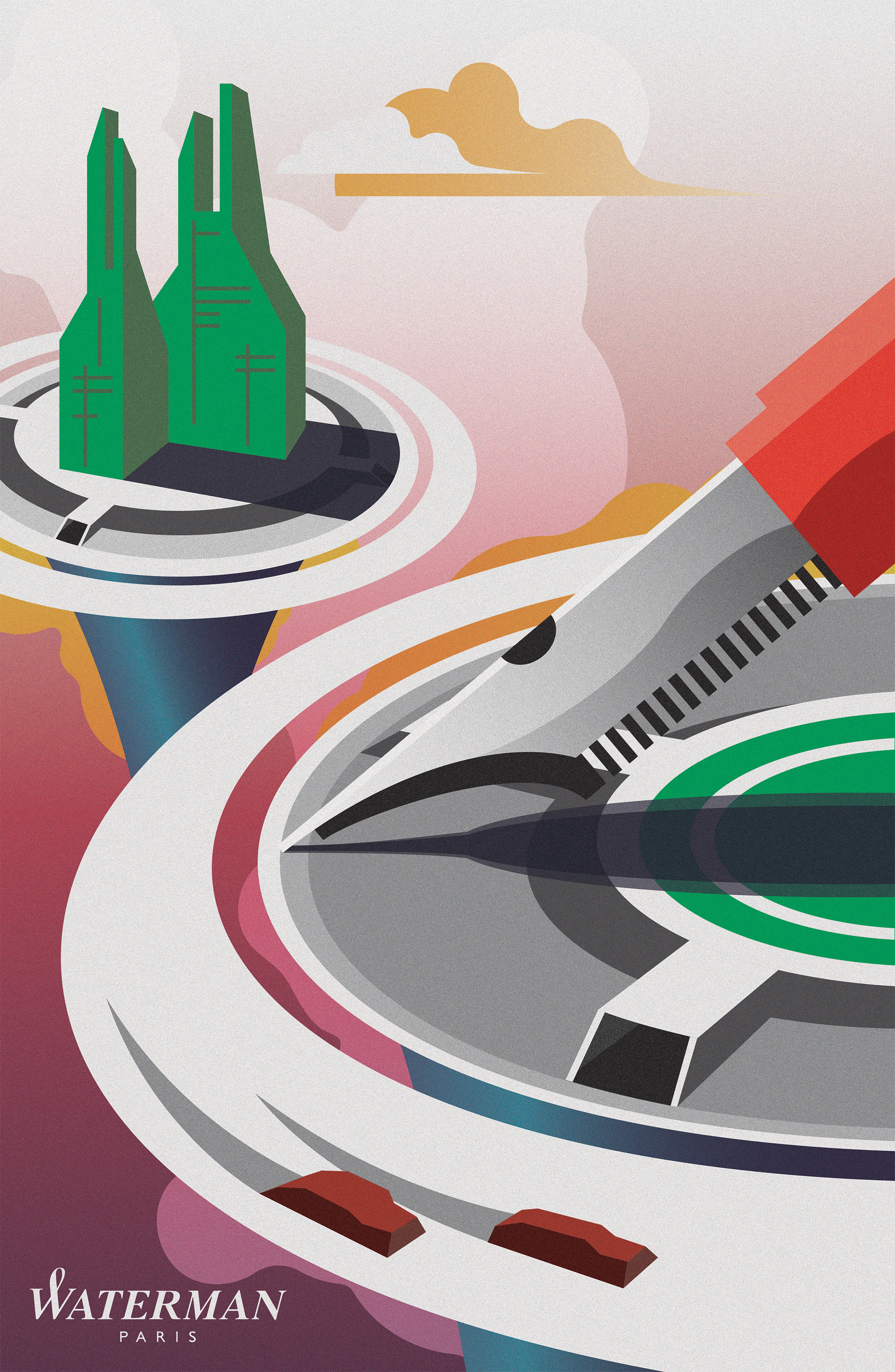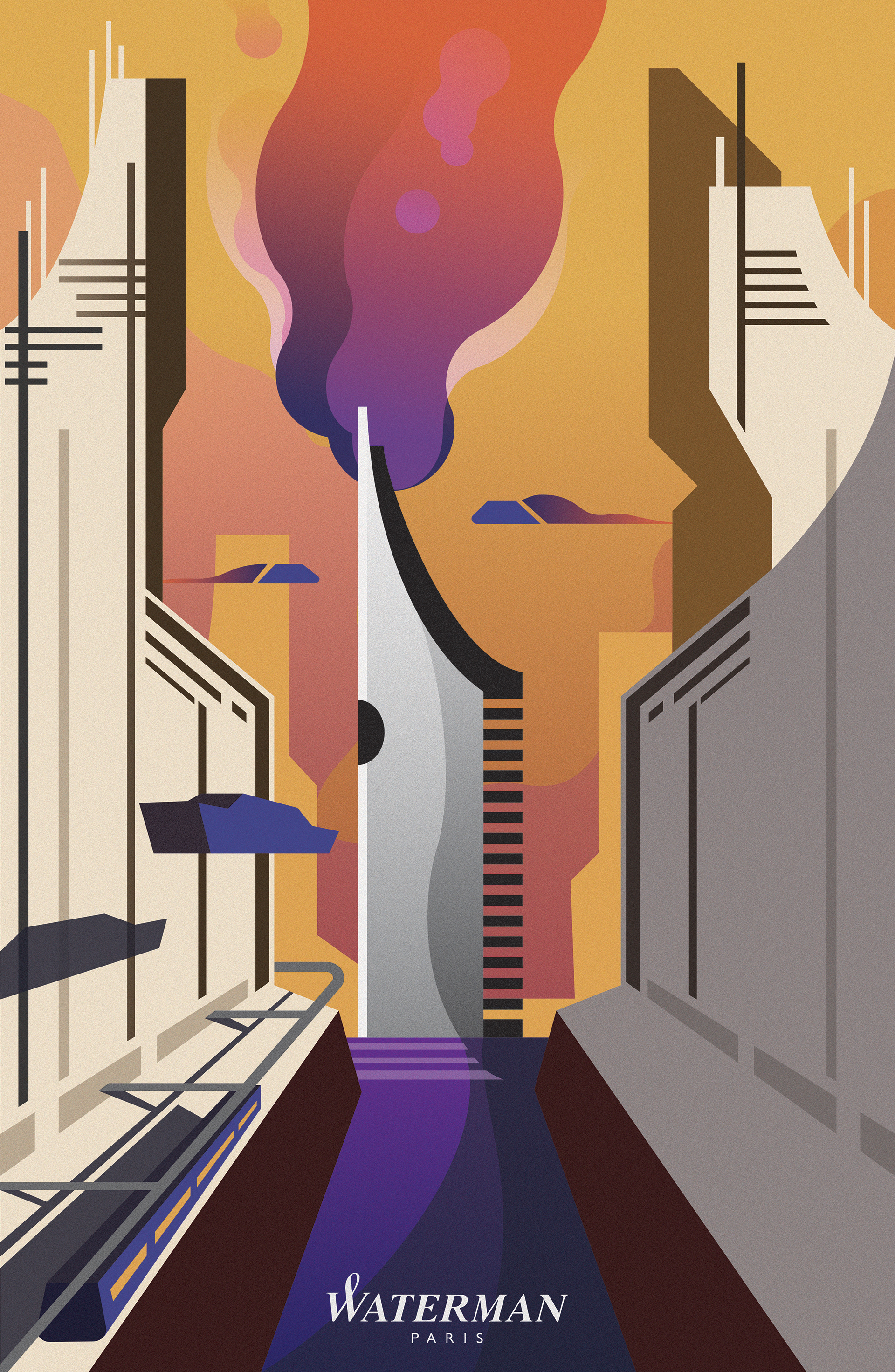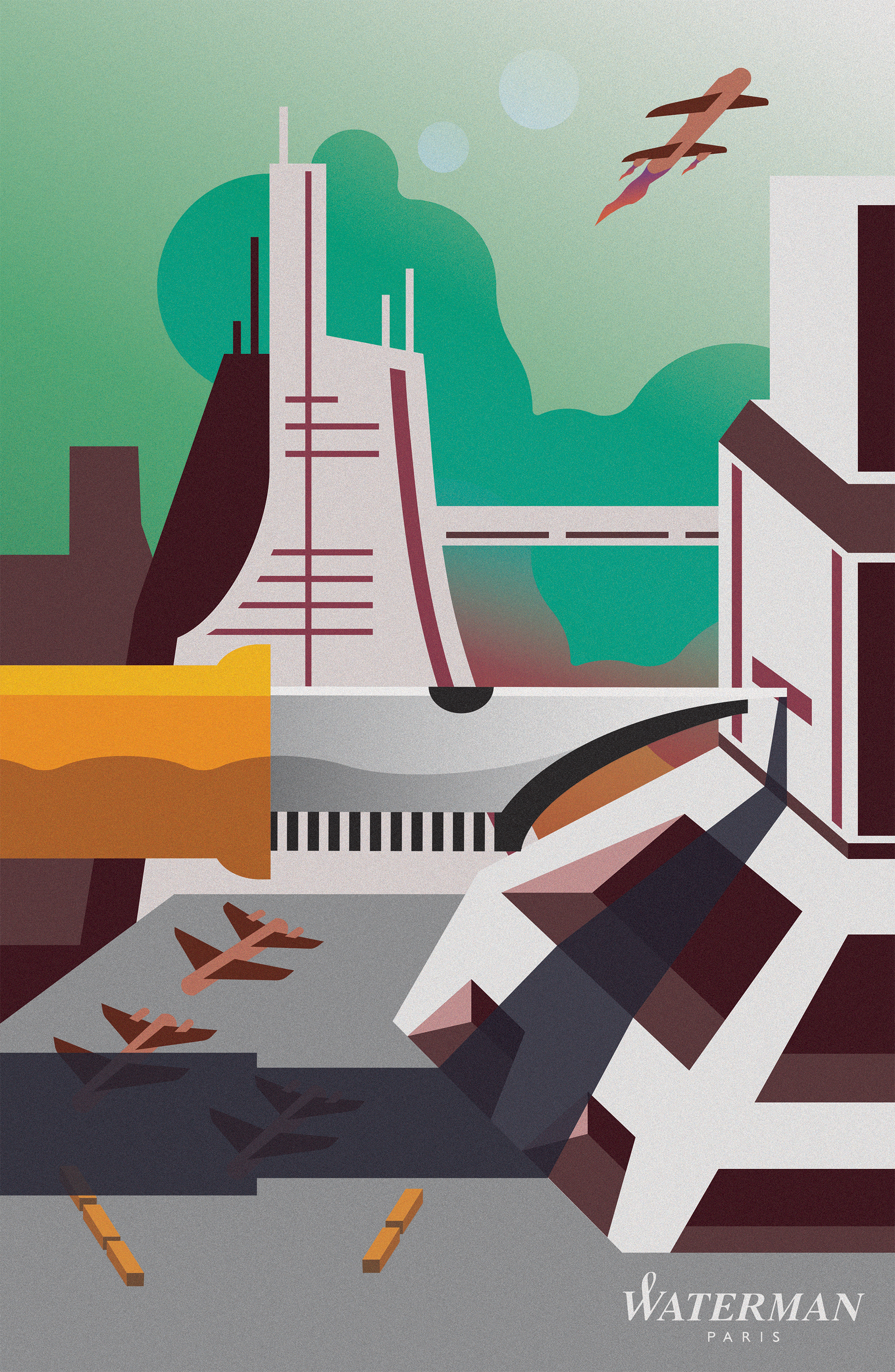 Waterman Paris is a brand built upon elegant precision since the late 19th Century. To mark a new shift for the brand, these posters were created to celebrate the present and future of its fountain pens. By merging futurist architecture and the iconic profile of Waterman's pen nibs, the style of these posters plays on scale while respecting the exceptional writing quality and sophisticated design of their instruments.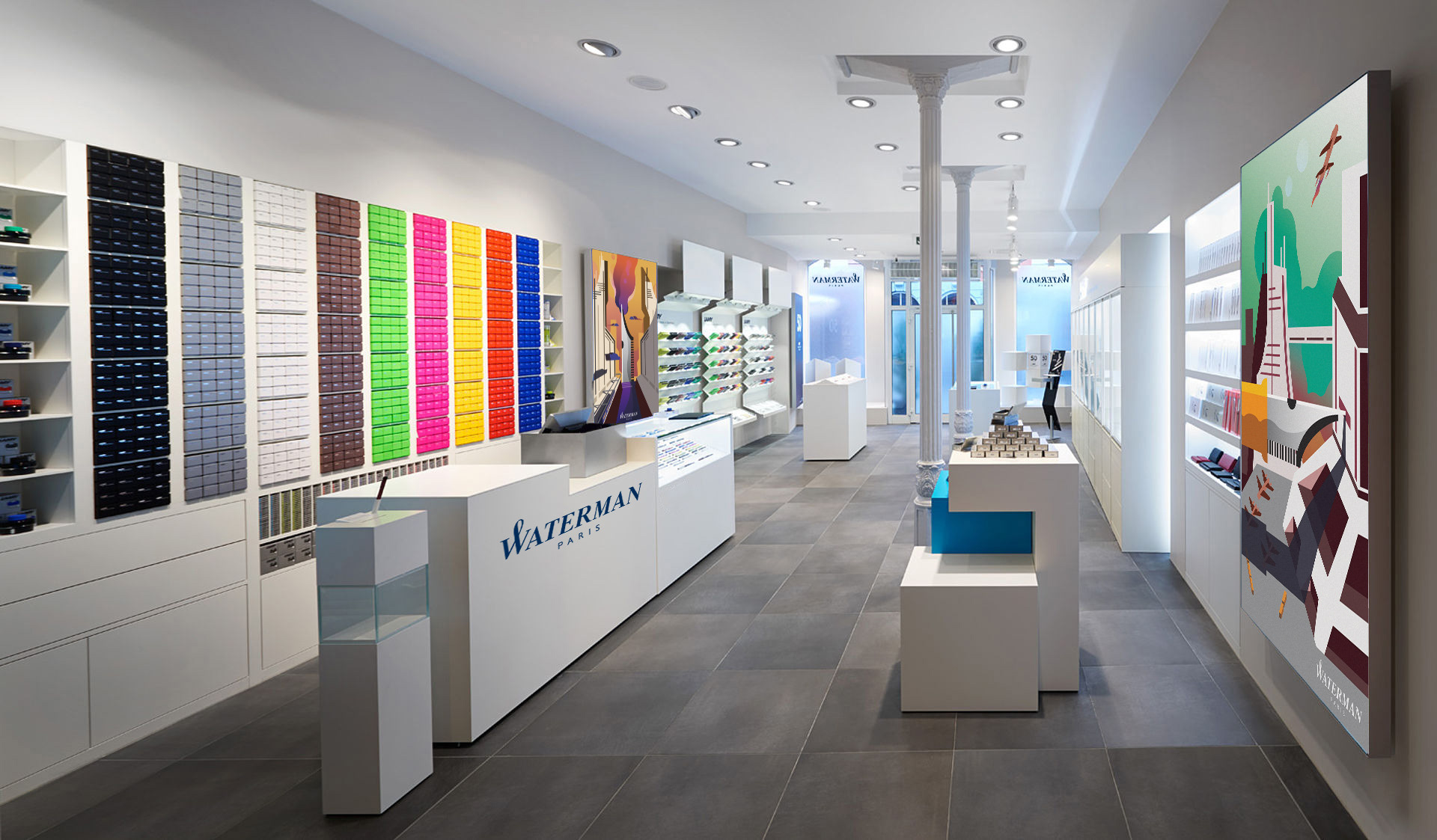 The new posters for Waterman will be used for displays within their signature stores. They complement the sleek interiors, but also accent the space by using colors found in Waterman's signature pens and inks to add life to the space.