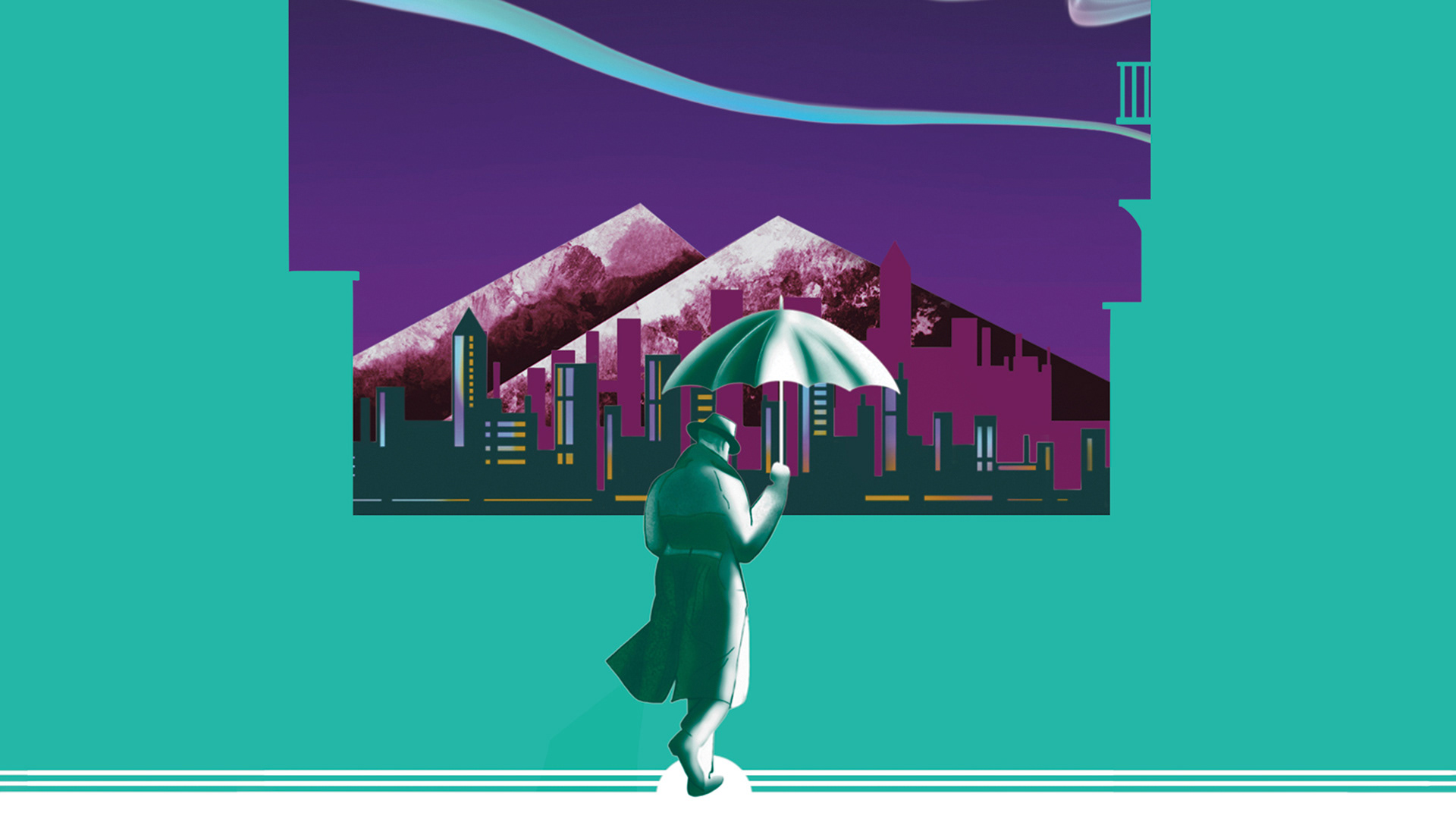 Packaging and branding for a company focused on the revival of sharpening razor blades in an industry known for excessive waste.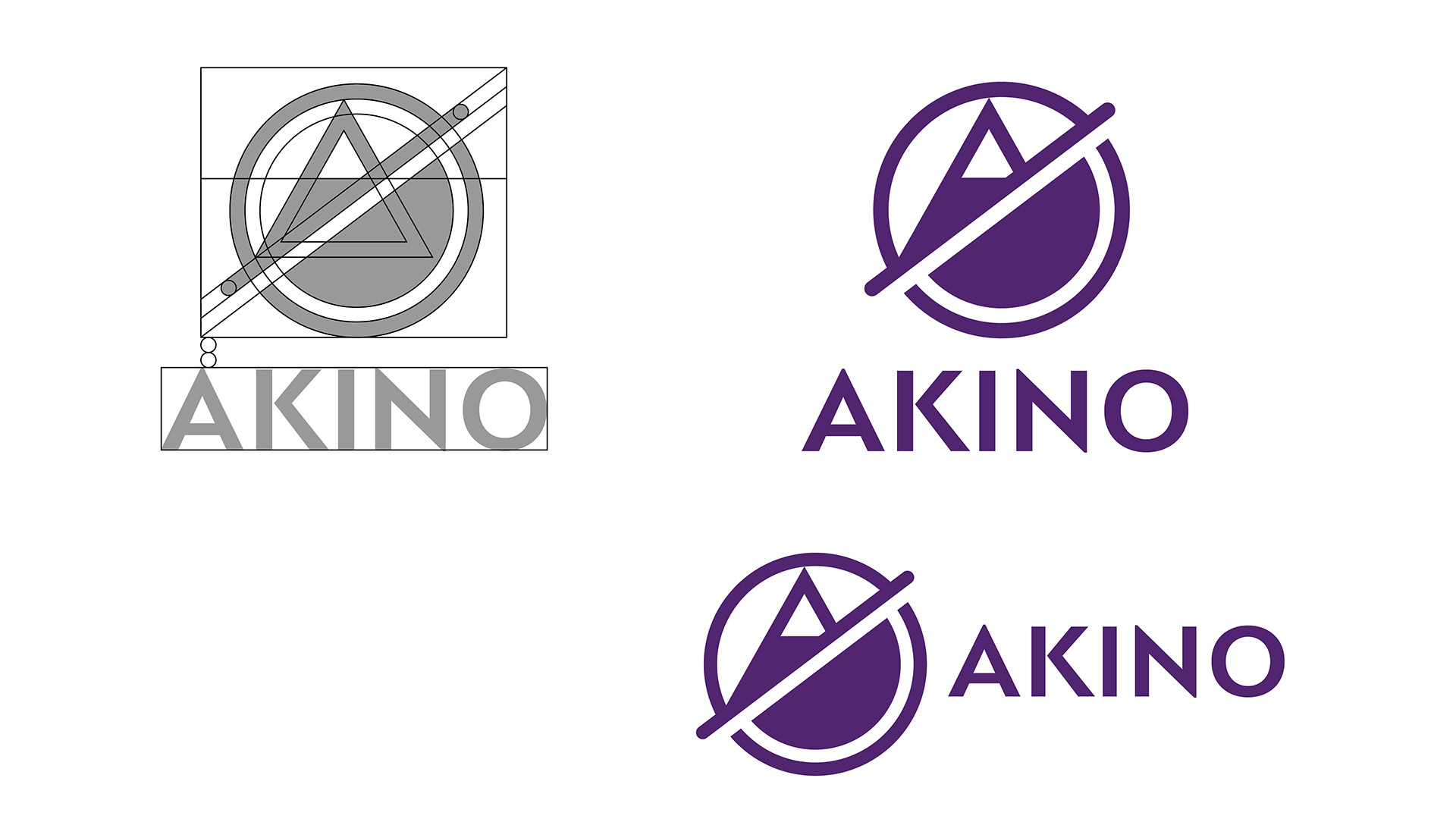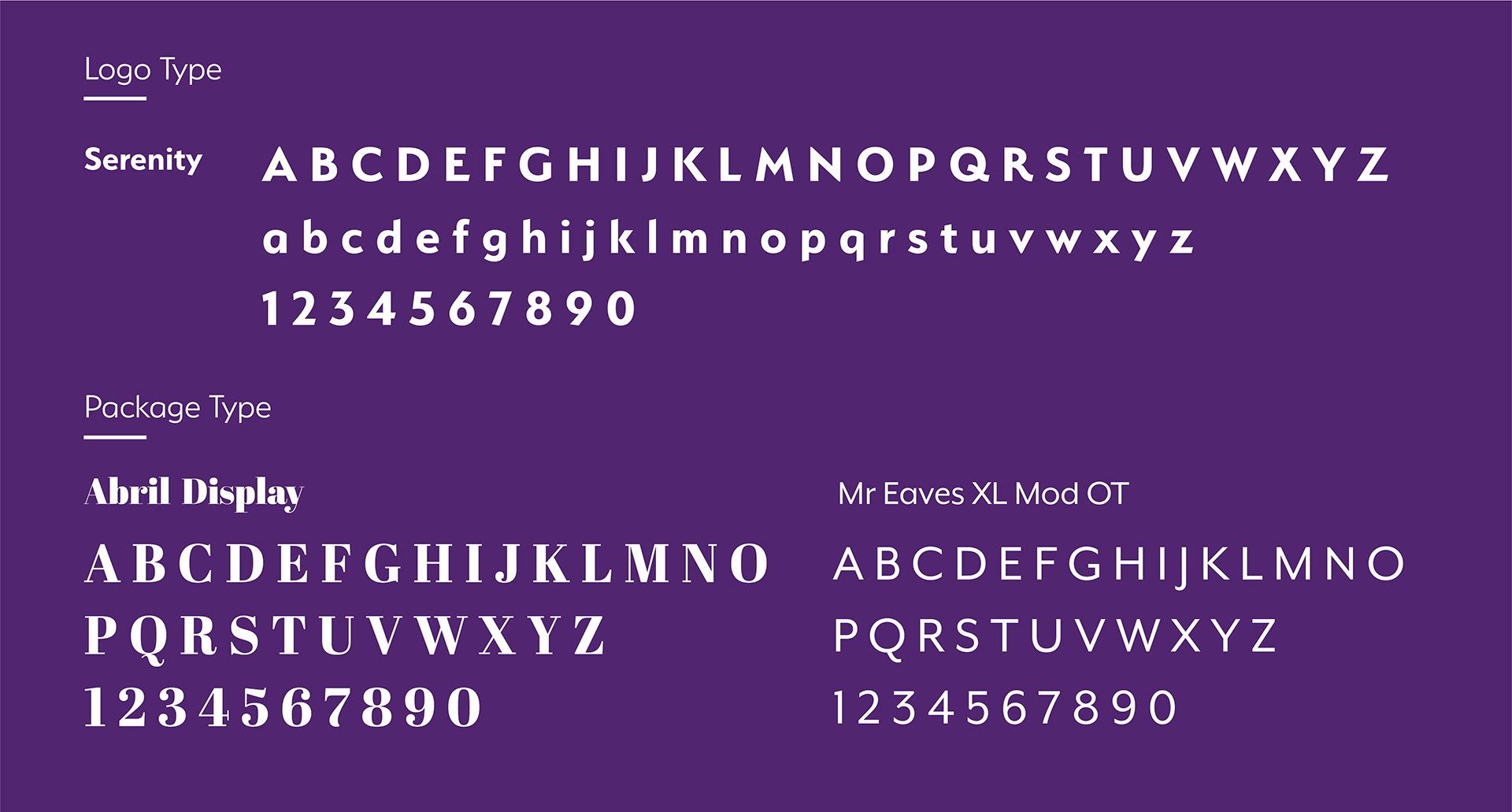 Akino is a company that prides itself as being a trend setter in the stagnant shaving industry. Known for its excessive waste with disposable razors and blades, Akino stands out as the only company that wants to reuse dull razor blades. This is done by selling their patented Akino Safety Razor Sharpener. This sharpener is a revival of an 20th Century design for a young, hip, modern audience.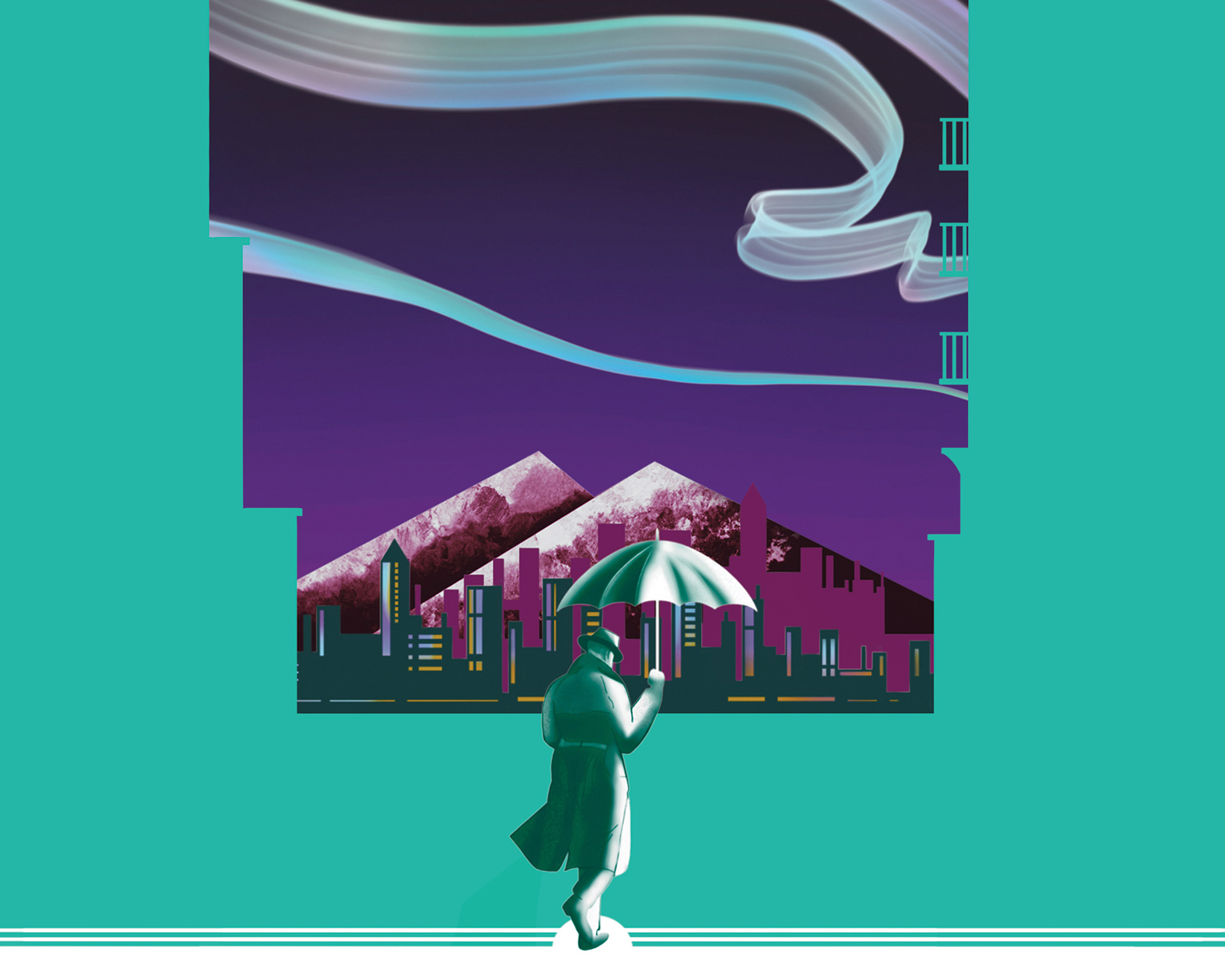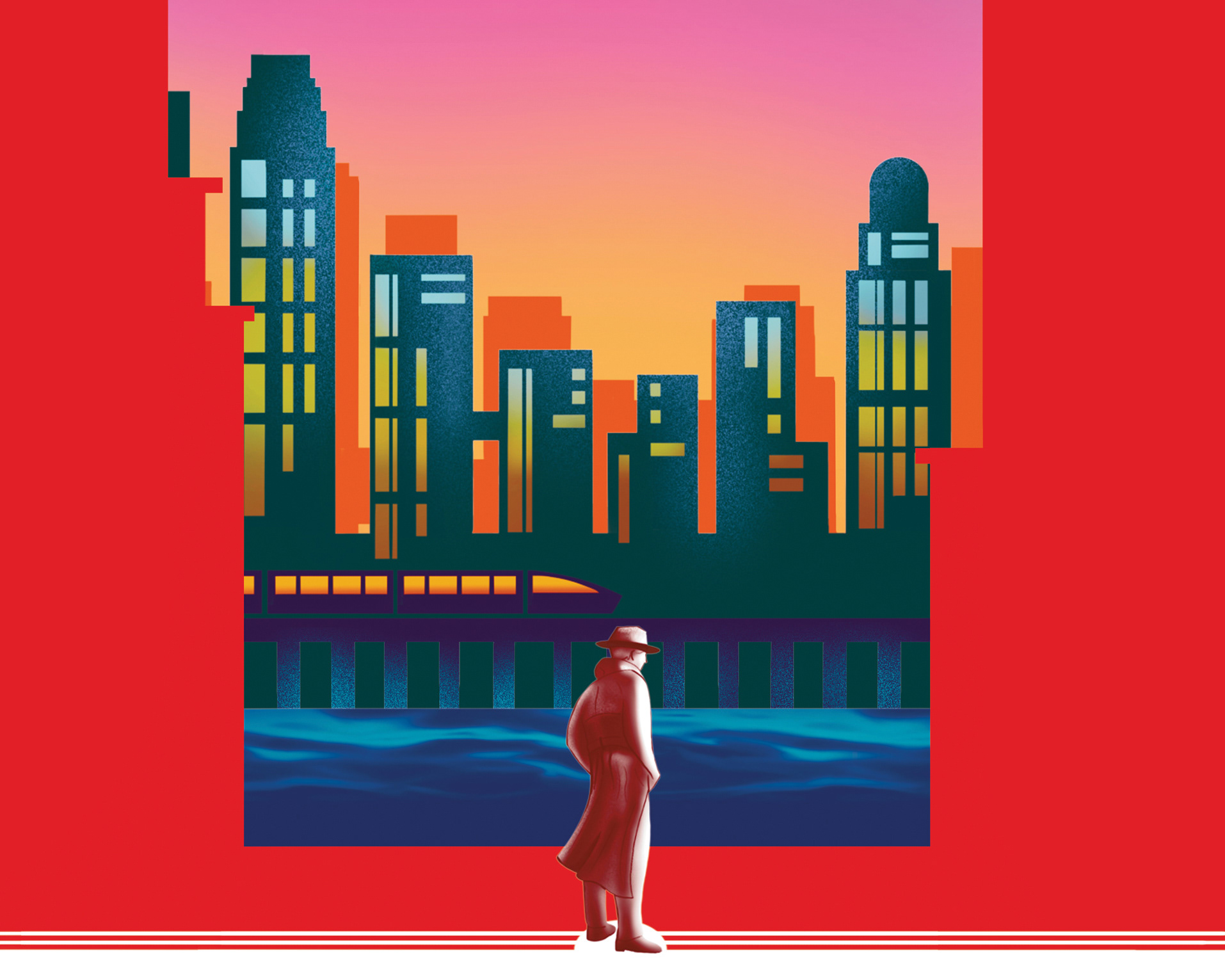 Most packaging for shaving products are marketed to segment users into the two primary gender groups: males and females. Akino's packing strays away from this type of design to invoke a feeling or mood that the consumer can aspire to. As a young, urban brand Akino's illustrative approach merges spectacular scenes of city life with the timeless silhouette of the lone detective figure. A sleek and modern package for a young adult audience while also paying homage to the long heritage of shaving with marketing that is gender neutral.

Editions of the Safety Razor Shapener Set have distinct designs on the razor handle and sharpener itself that is derived from the package. Each edition has its own unique backdrop, colors, and attitude. To ensure collectible for shaving enthusiasts, the razor handles from each set is also sold separately.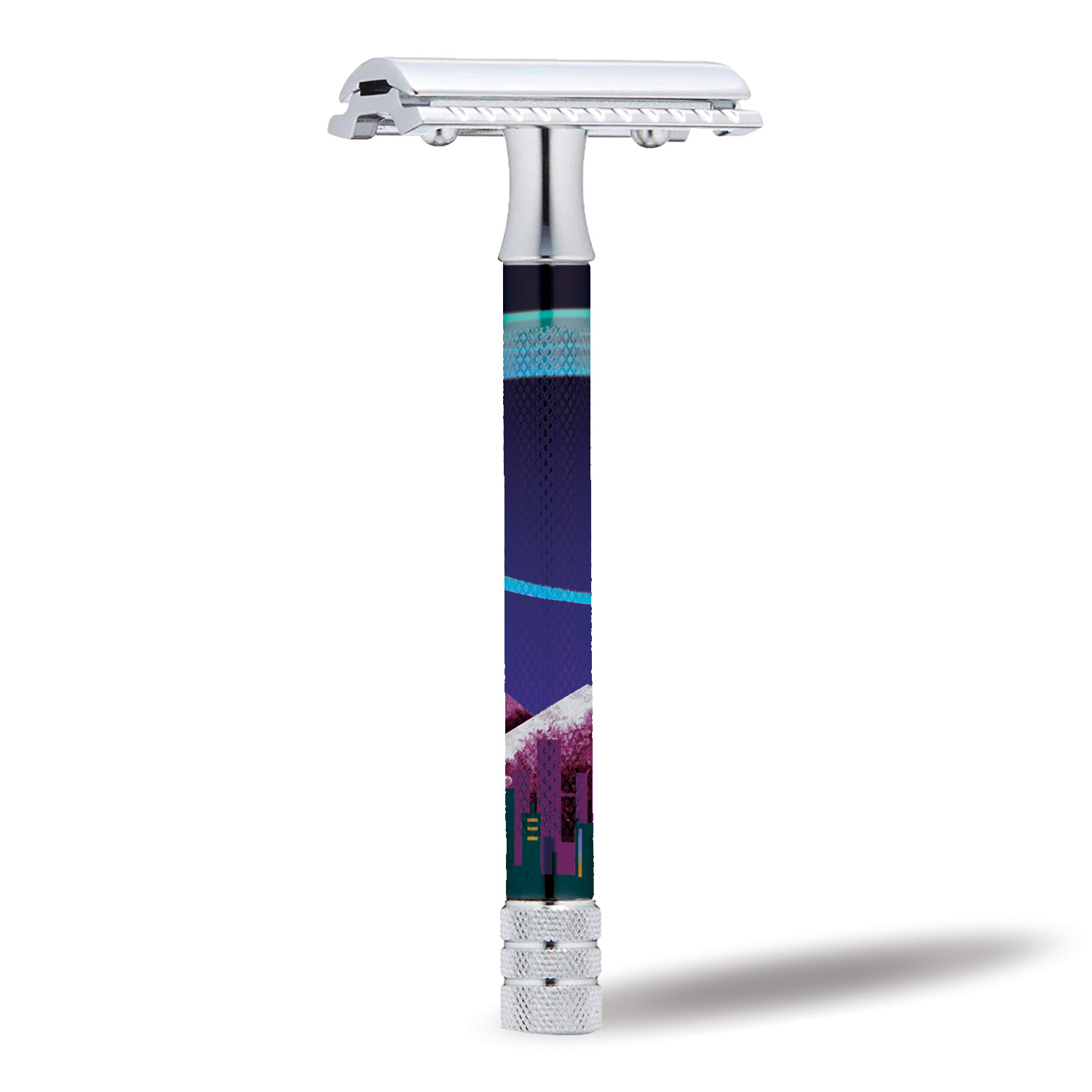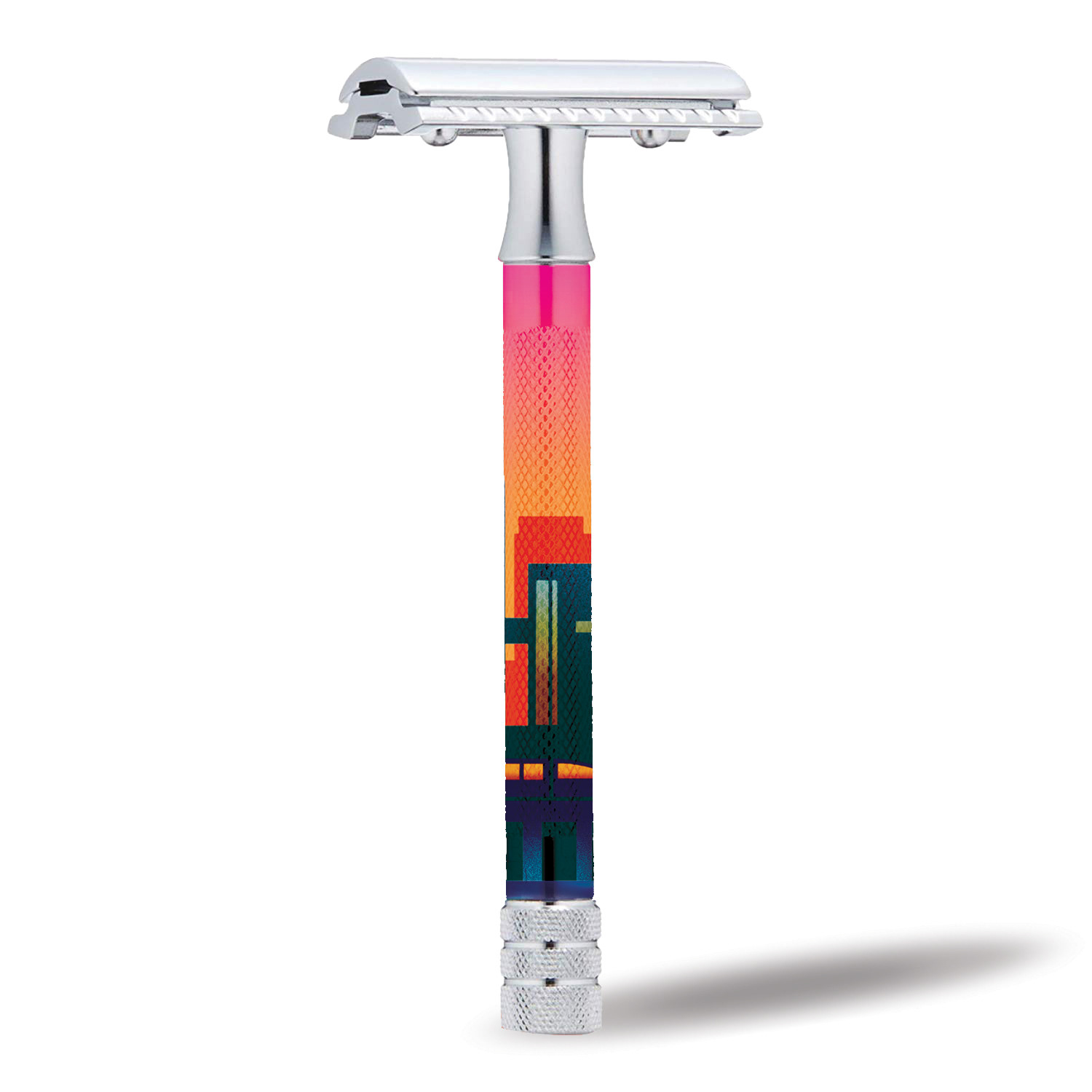 Aurora Borealis & Rain is for those who want want to be sleek and stylish in the night scenes of their city. Made to impress with a dazzling display of urban and waves of light overhead, this set may be for them.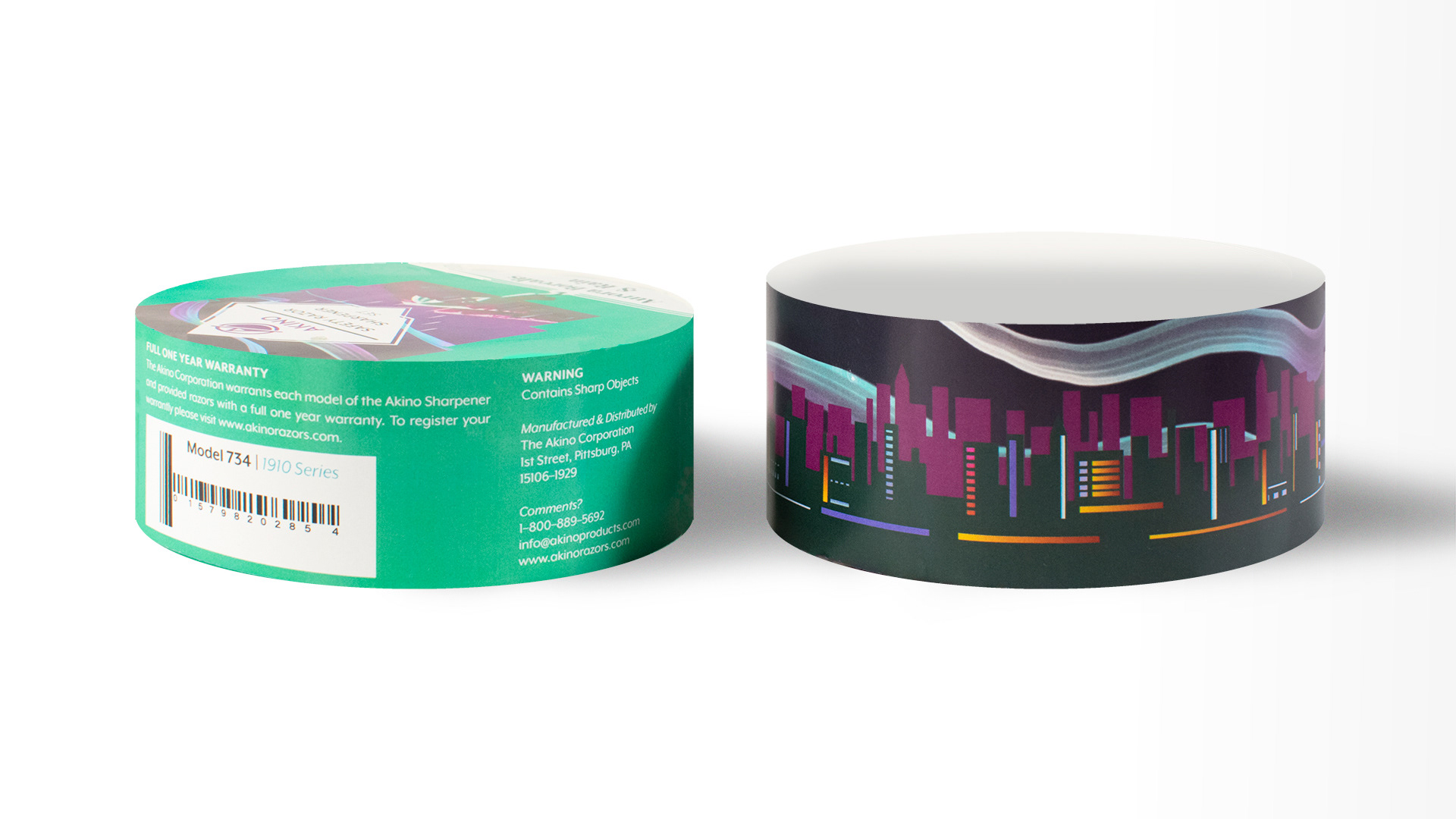 Evening Commuter is made for the person who wants to be bold up until the sun starts to set. Aggressive red is tempered by cool colors and a pastel pink-yellow gradient. This is for people who want to be noticed.