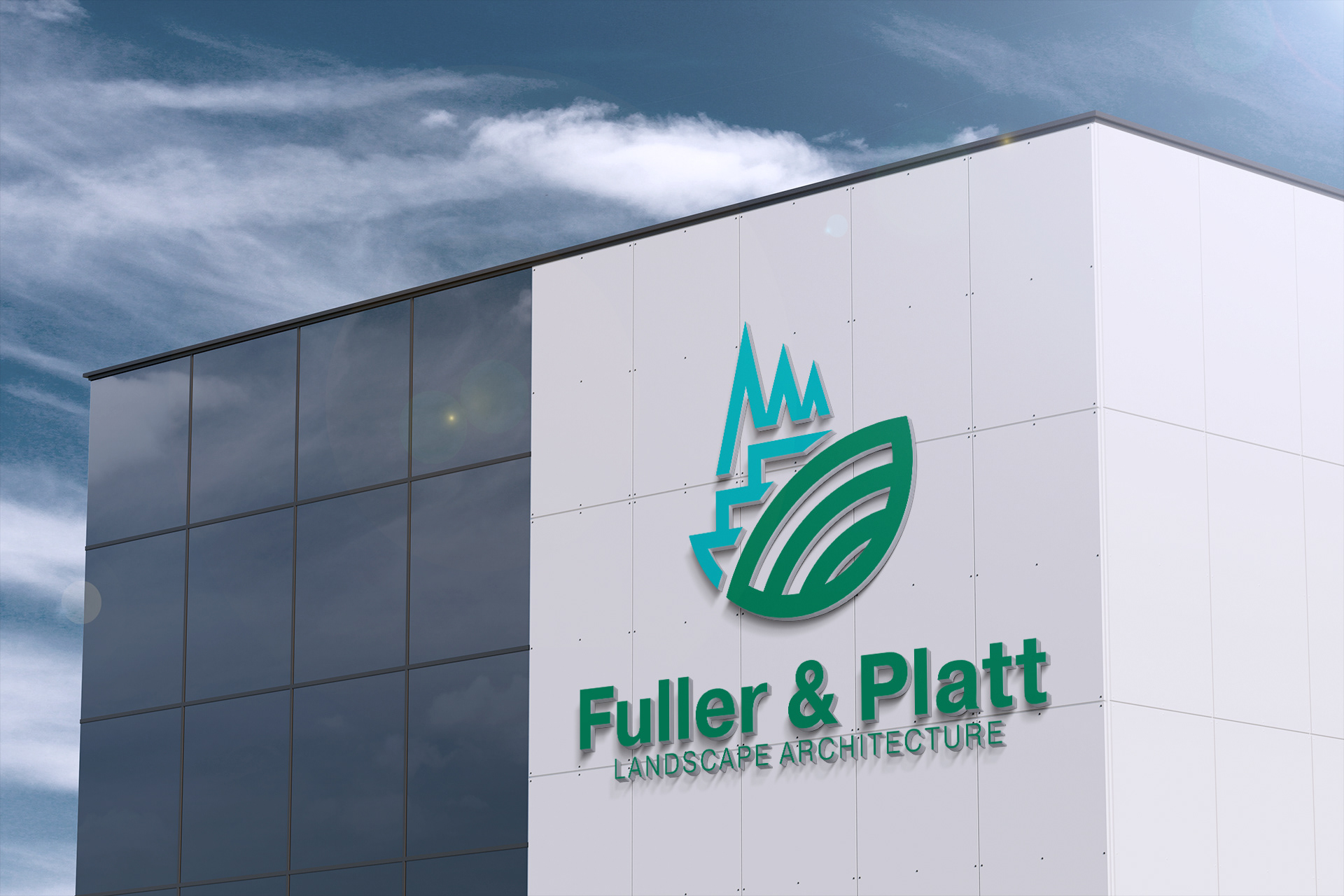 Identity system for an upstart and avant-garde landscape architecture firm focused on organic and mechanical inspired forms.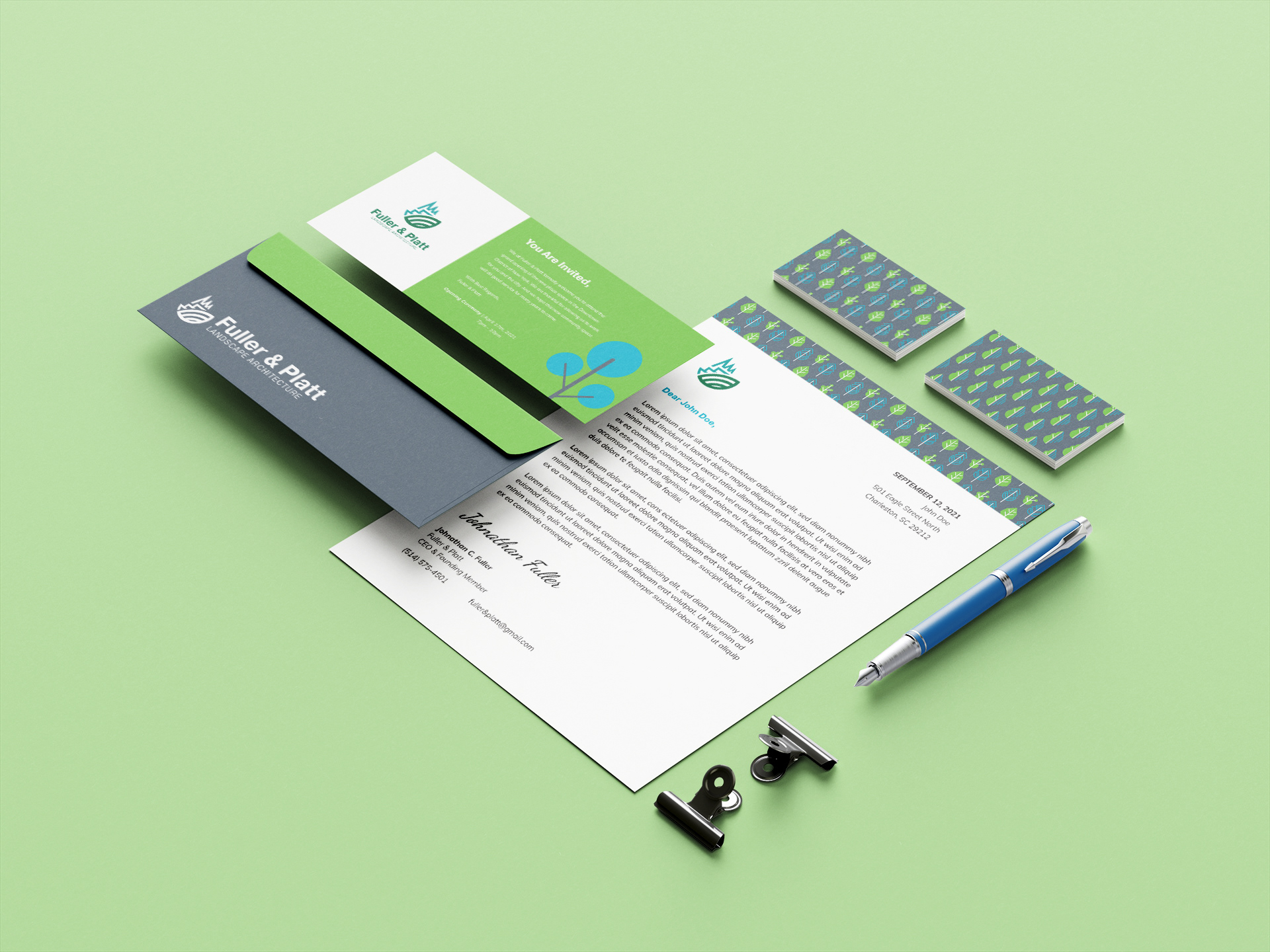 Fuller & Platt is a landscape architecture firm that prides itself on its small, but diverse portfolio of works. The company is at a transitional stage from serving public clients to international private clients. It's out of the box thinking to create works that are inspired by both organic and mechanical forms earned it the recognition it has today.  As such, it is currently pursing a rebranding to minimize graphic elements to make it more transparent and understandable to both the public and audience.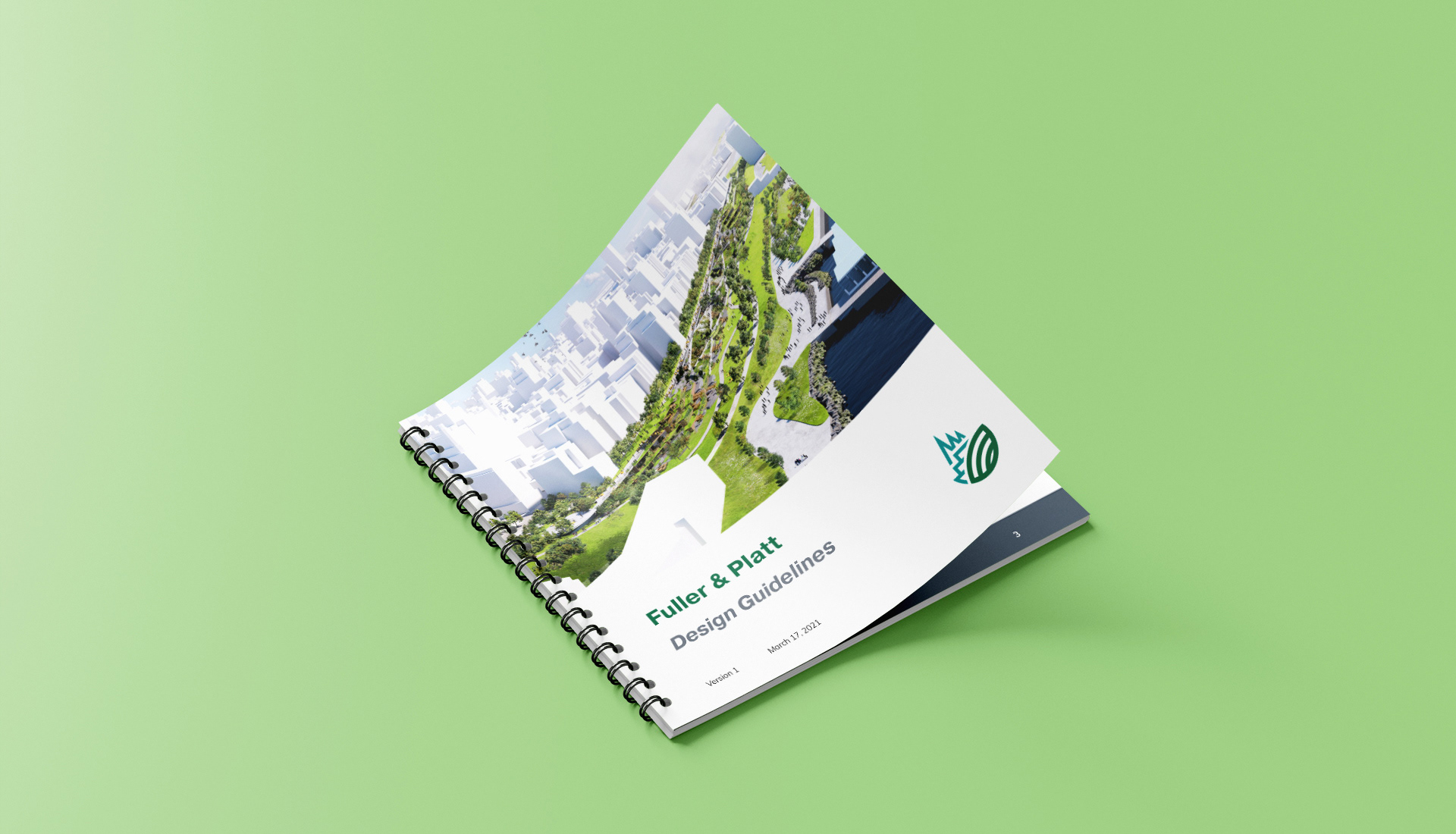 Fuller & Platt's new identity begins with its logo mark. It's a representational symbol that signify the brand work to sculpt the landscape for human needs. Colors for the brand work between green, teal, blue, and grey. These four colors provide both warmth and coolness to reflect the nature of the company's urban design: combining the best of nature and man-made materials.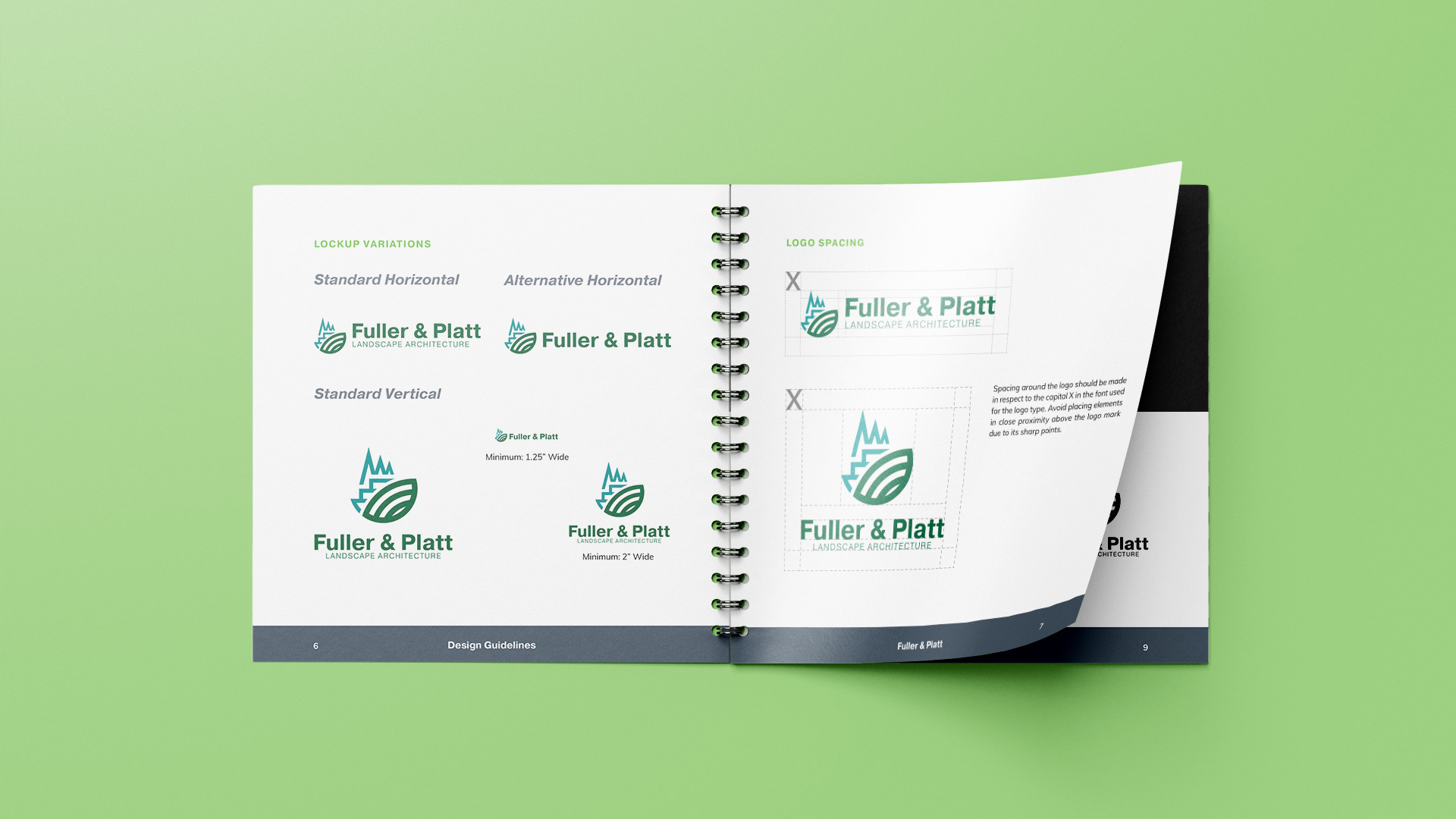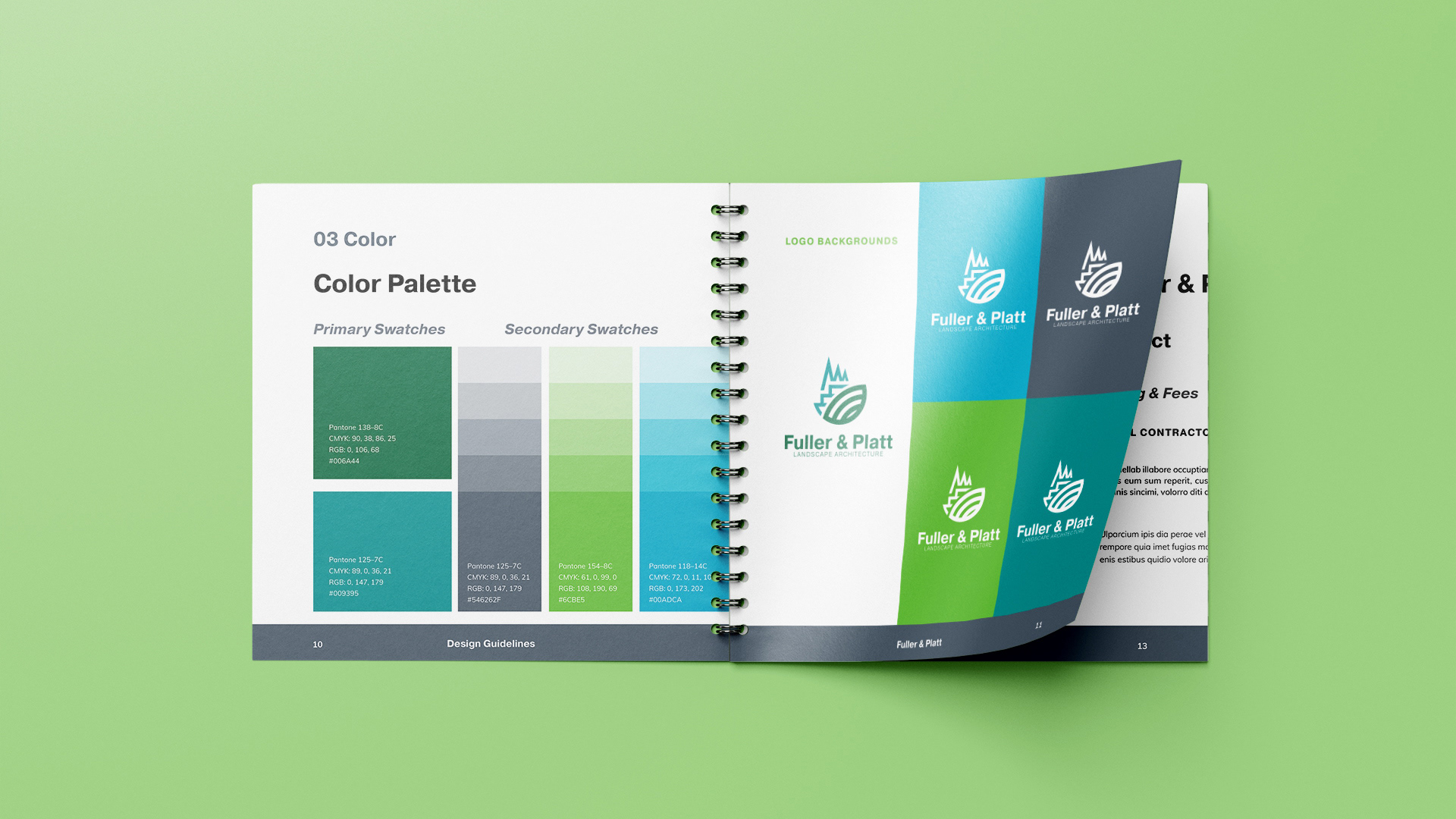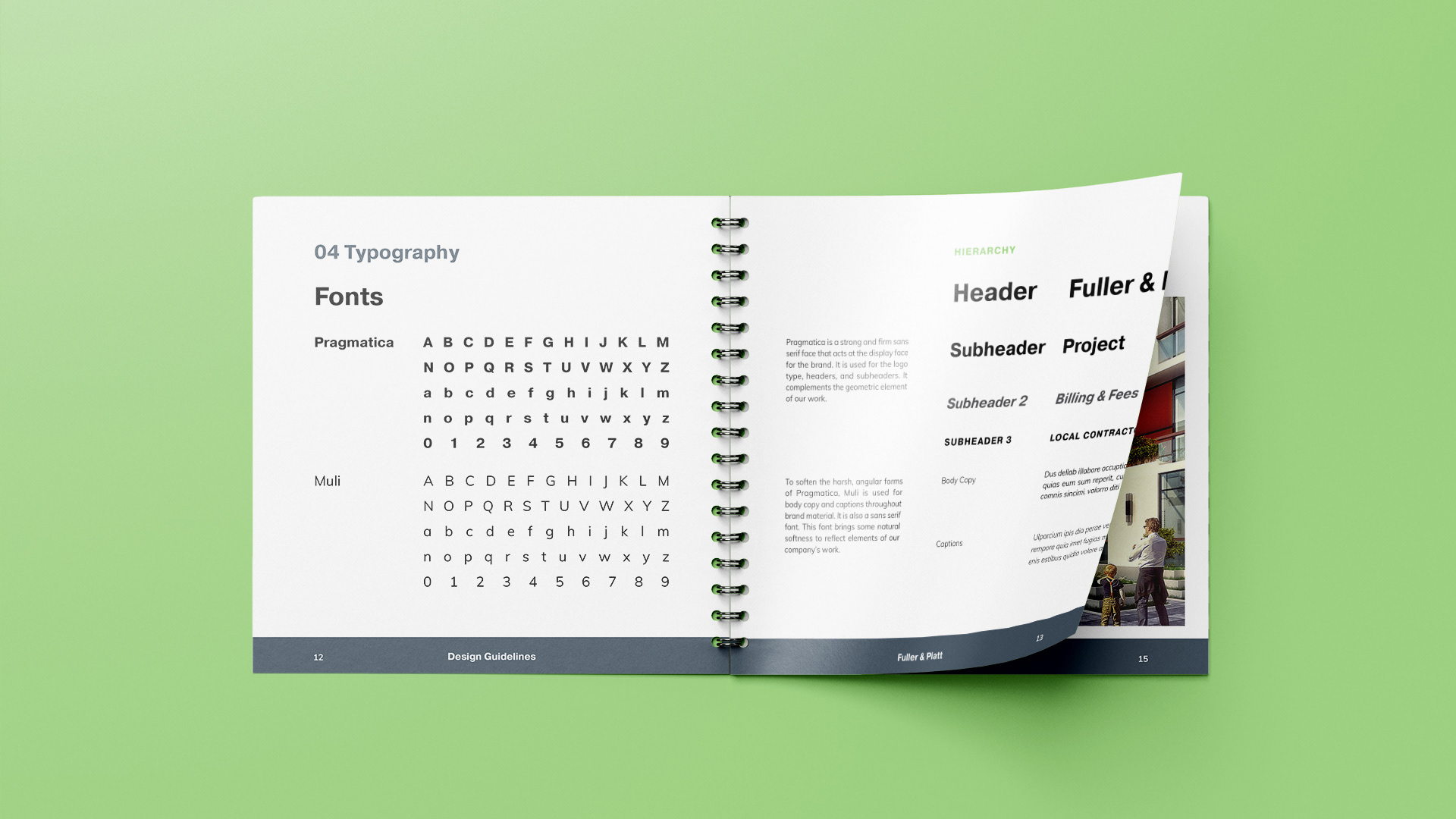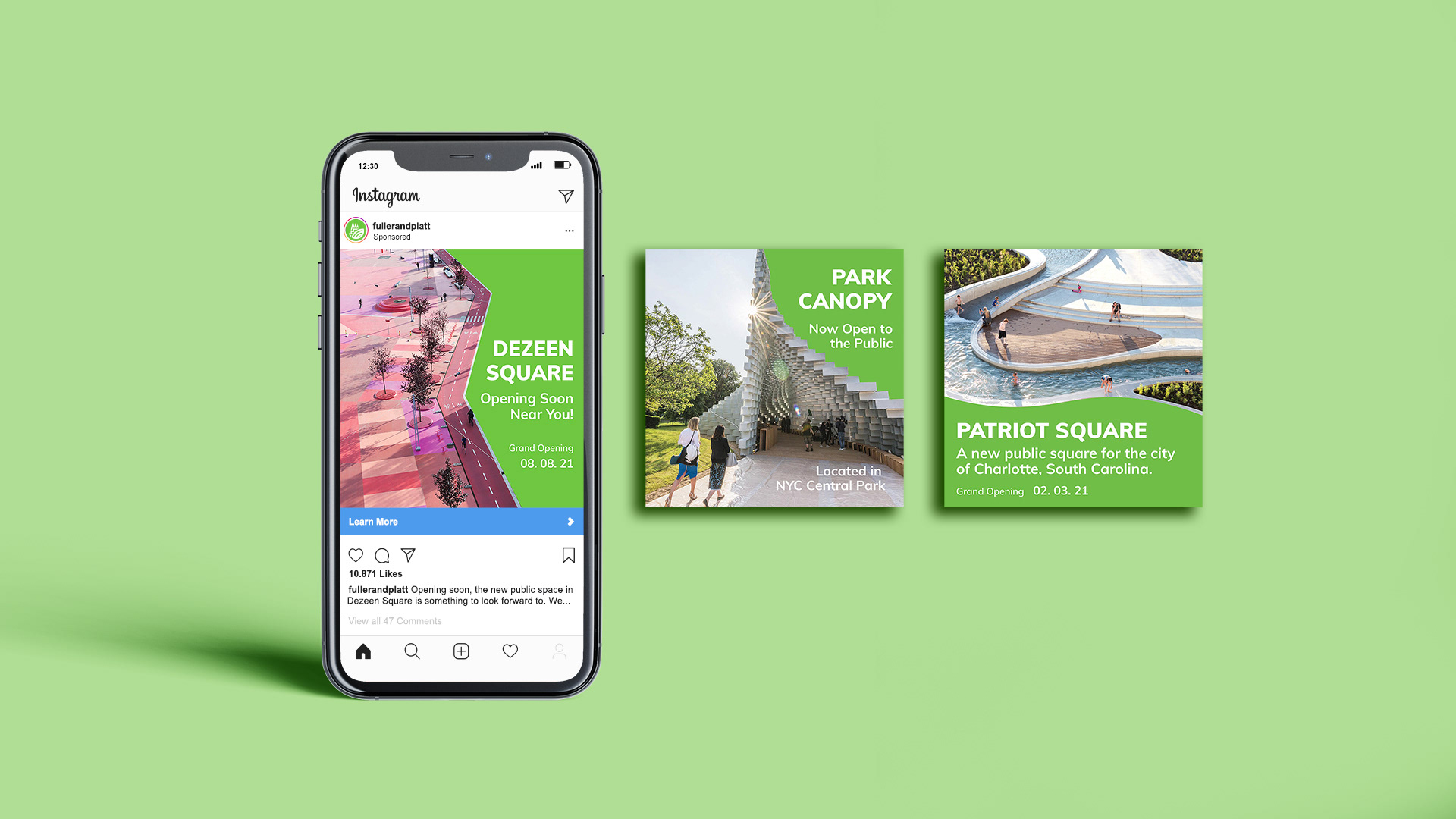 To improve visibility of the firm's projects in the public sphere it has expanded to have a digital outreach.  Advertisements like the ones use shapes found in landscape architecture photos to provide a frame for light information about the work in the photograph. The company maintains as well a website to showcase their portfolio of works and future projects.


In active construction sites, fence banners is one way to physically mark the presence of the company while the project is being built. The layout is simple: a site name, delivery date, website, logo, and landscape mock up. All the necessary information someone will need if they communing nearby the space without being intrusive on the landscape as construction sites tend to be.