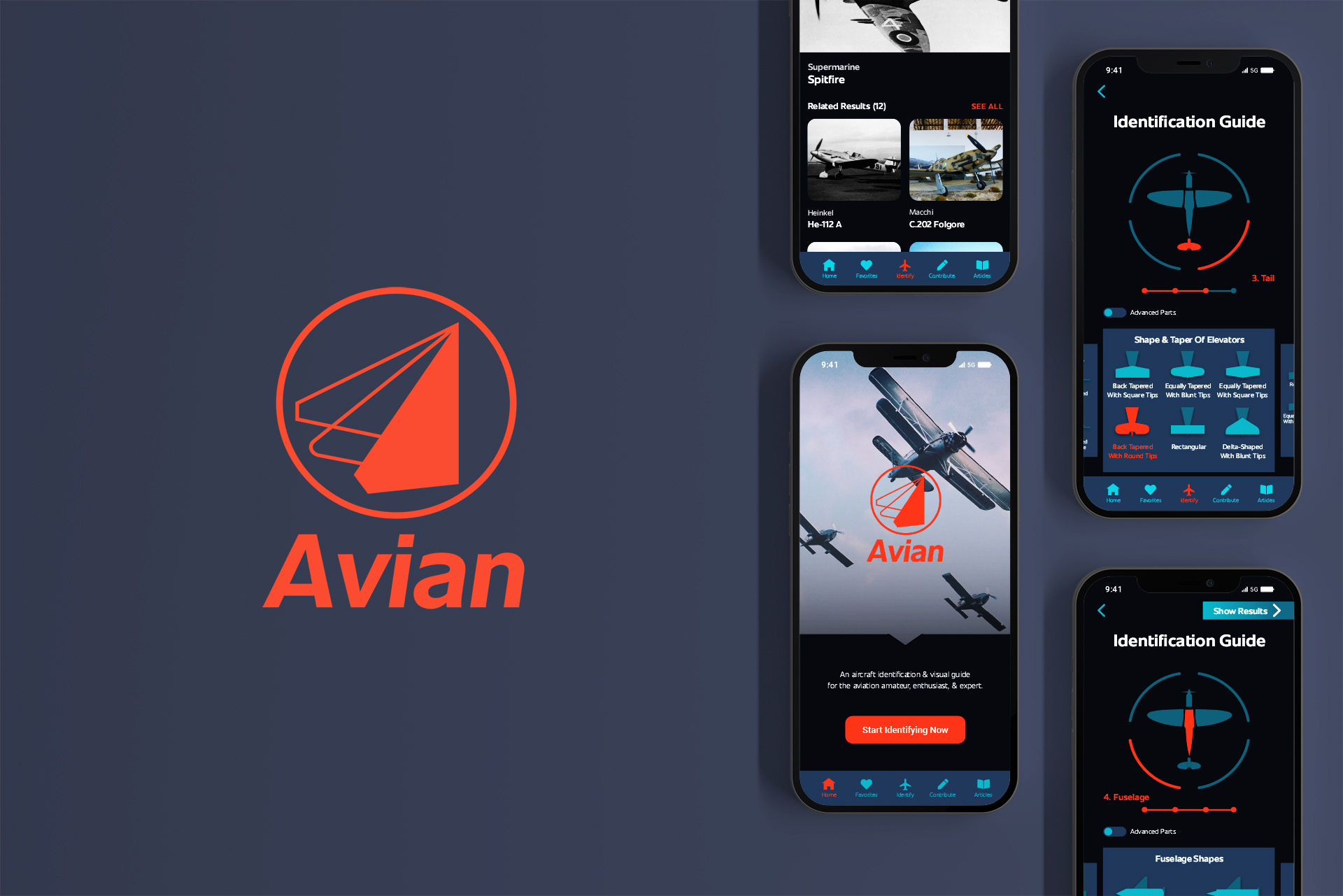 An in-depth aircraft identification app  for admirers of aviation who love all things aviation and want to learn more about it.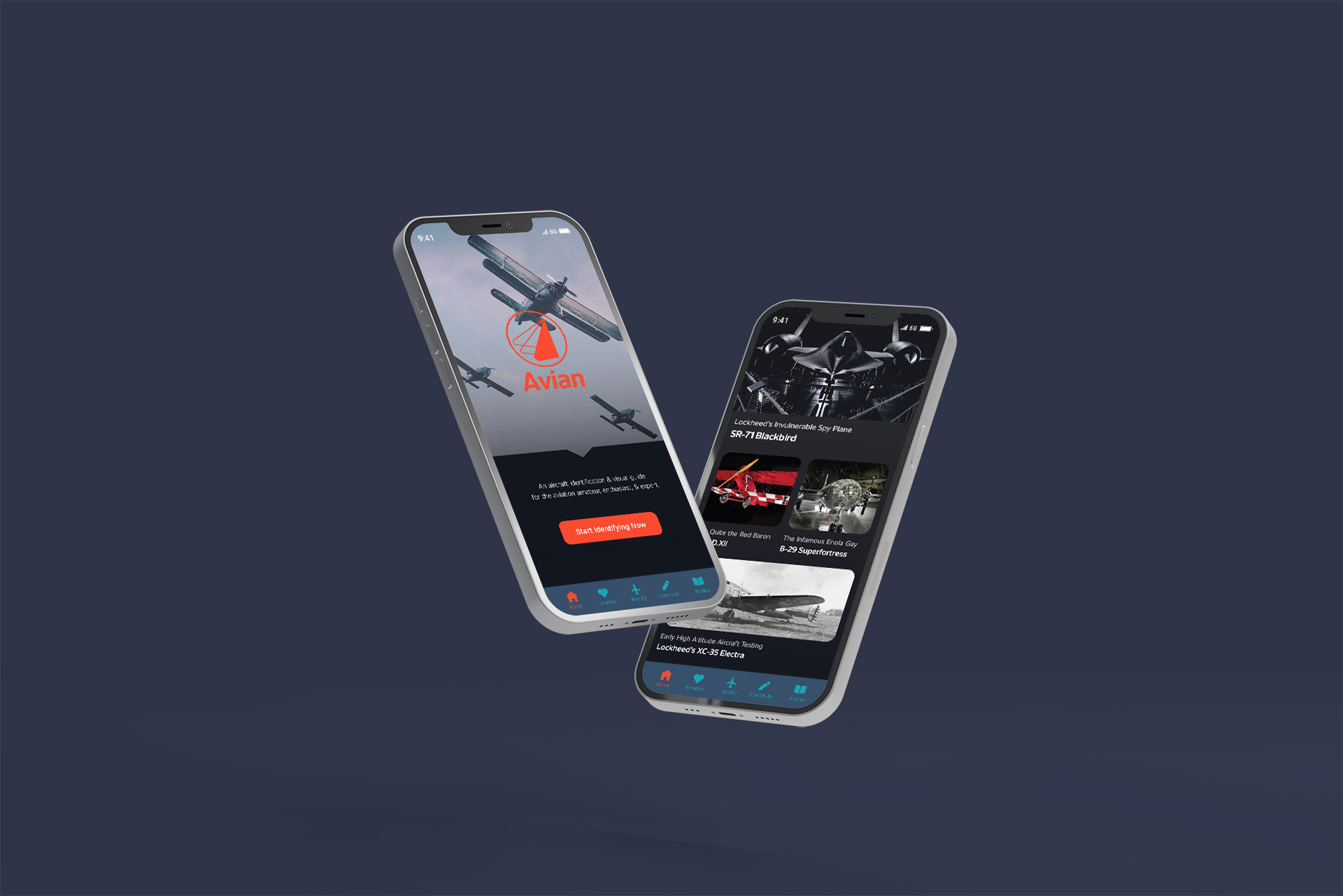 Avian began as a project to share the love and interest of all things aviation. To help guide users into the world of aviation, this app was created to help them identify, learn, and explore more about aircraft.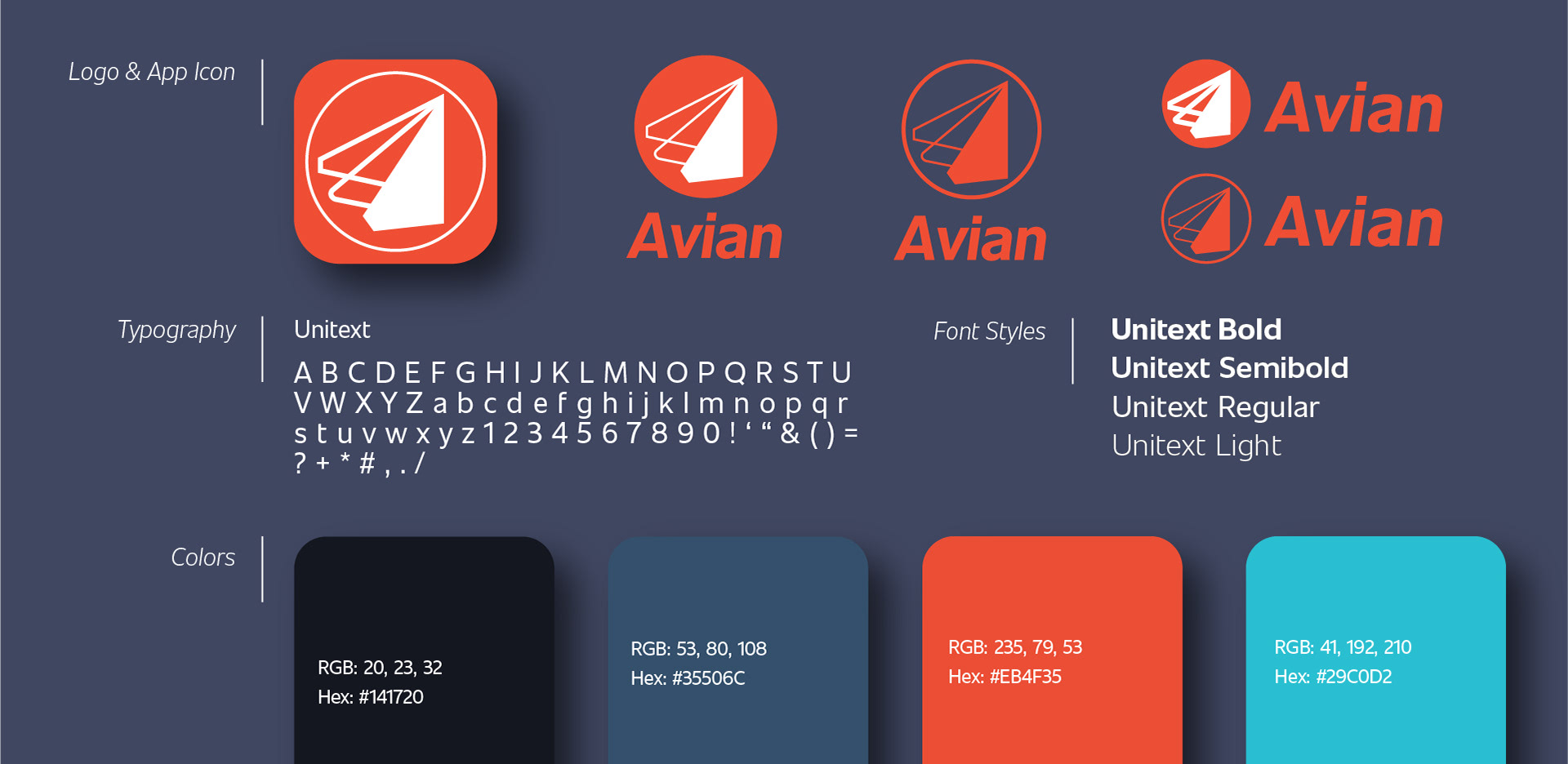 The home page of the app includes a feed of curated articles and stories related to aviation. Sections like featured articles, trending articles, restoration stories, and many others give the user a detailed glimpse into the fascinating history and developments of these machines.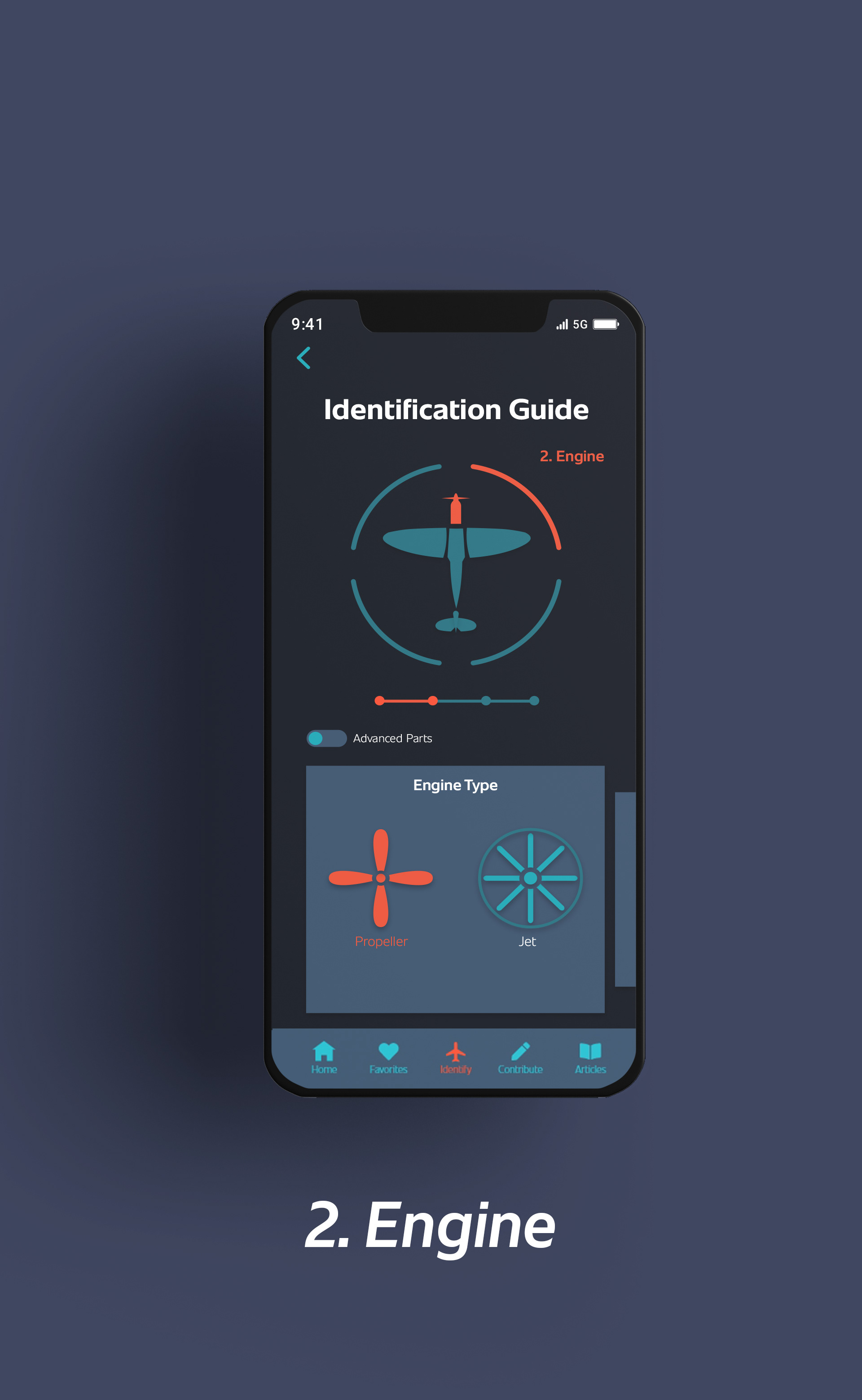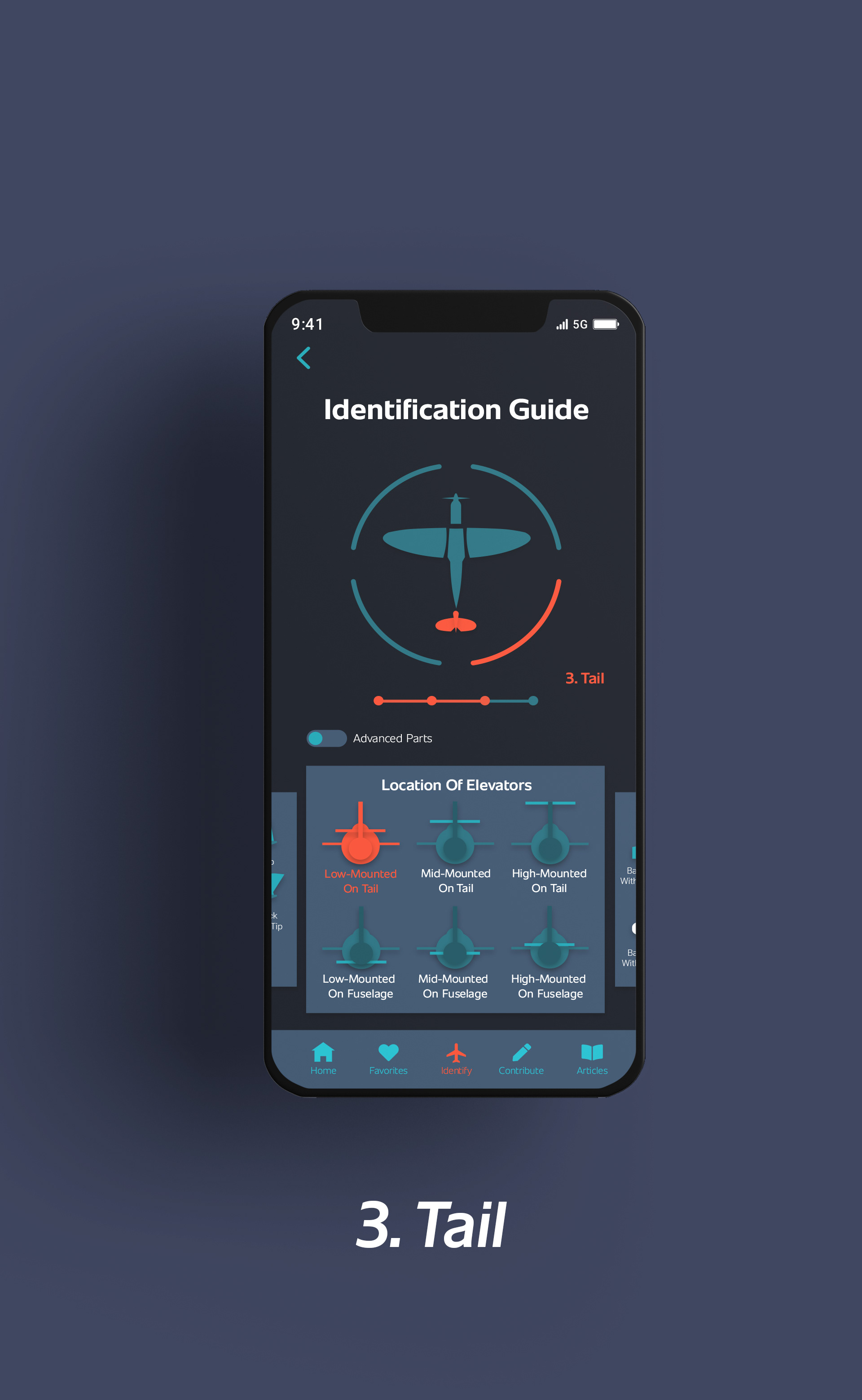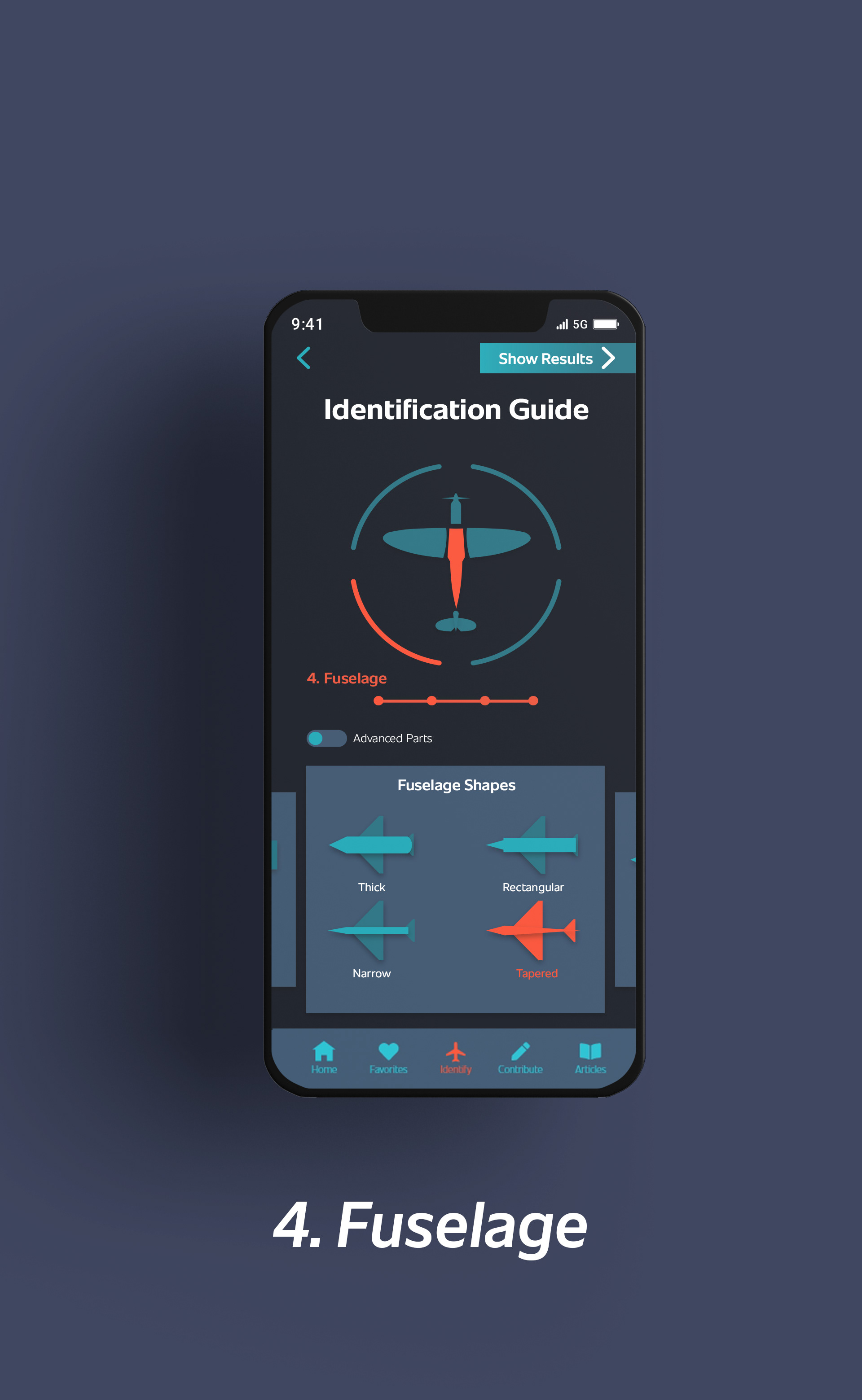 The Identification Guide section of the app allows users to identify aircraft based on a selection of parts. Parts are derived from four sections: the wings, engine, tail, and fuselage. Simplified shapes are used to define individual parts related to each section. For more complex identifications, the user can either choose from the basic or advanced list of parts.

The closest aircraft results are shown to the user after they completed selecting parts from the four parts sections. Each result is liked to an encyclopedic article with detailed information. Users can learn more about the aircraft of their identification from this article from specification to general history.