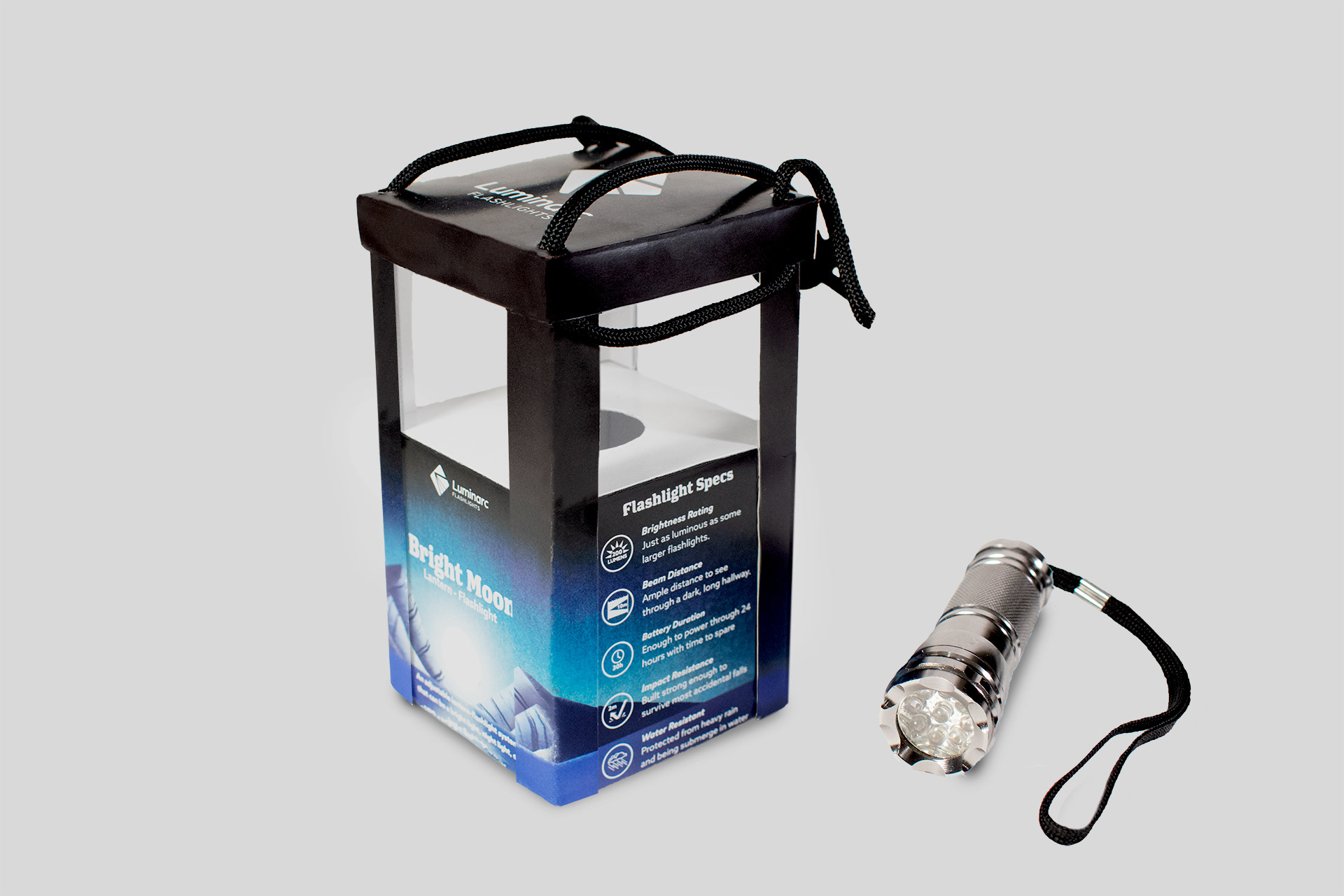 A form and function package solution made to address the waste of plastic clamshells used by flashlights to make a reusable, functional lantern container.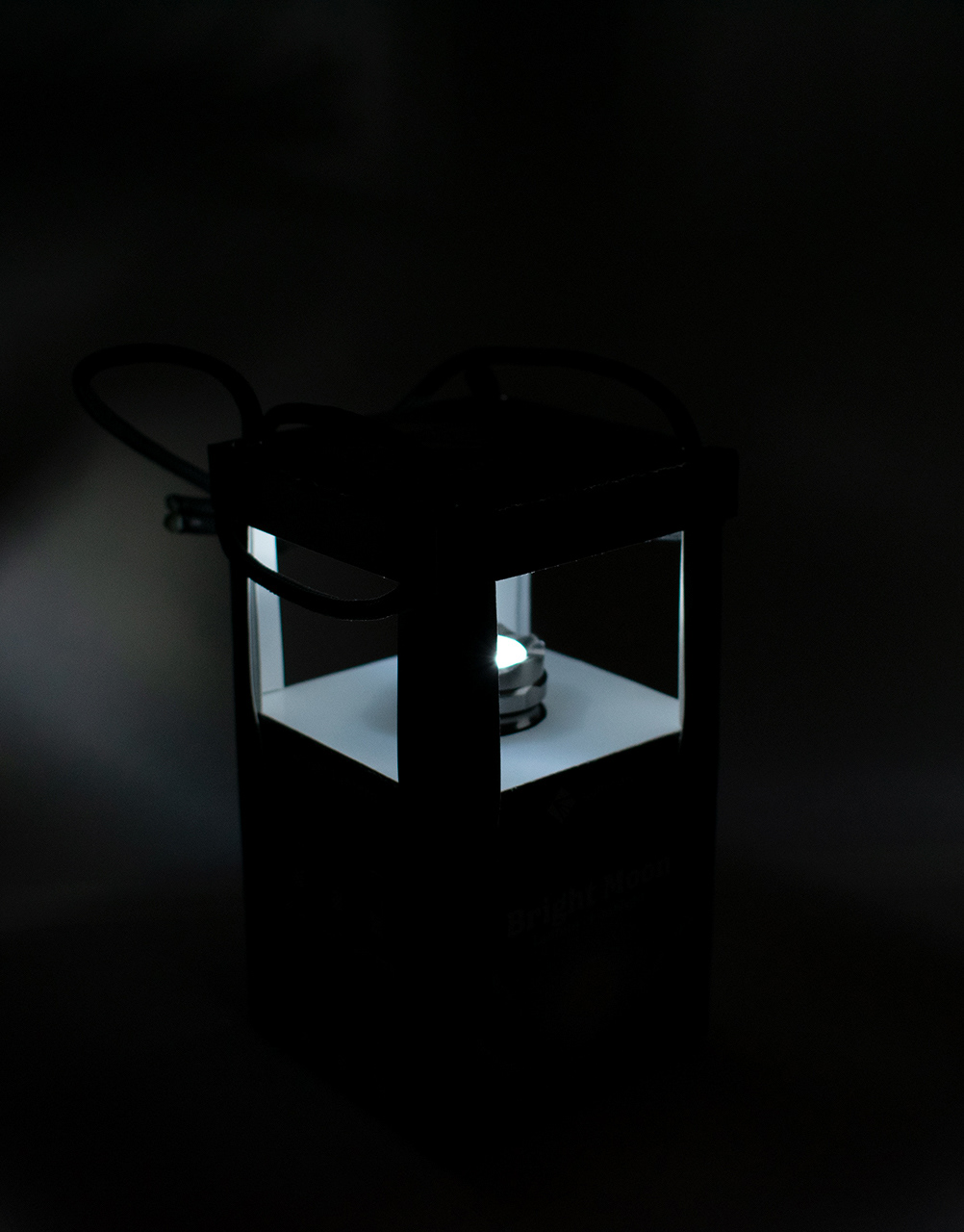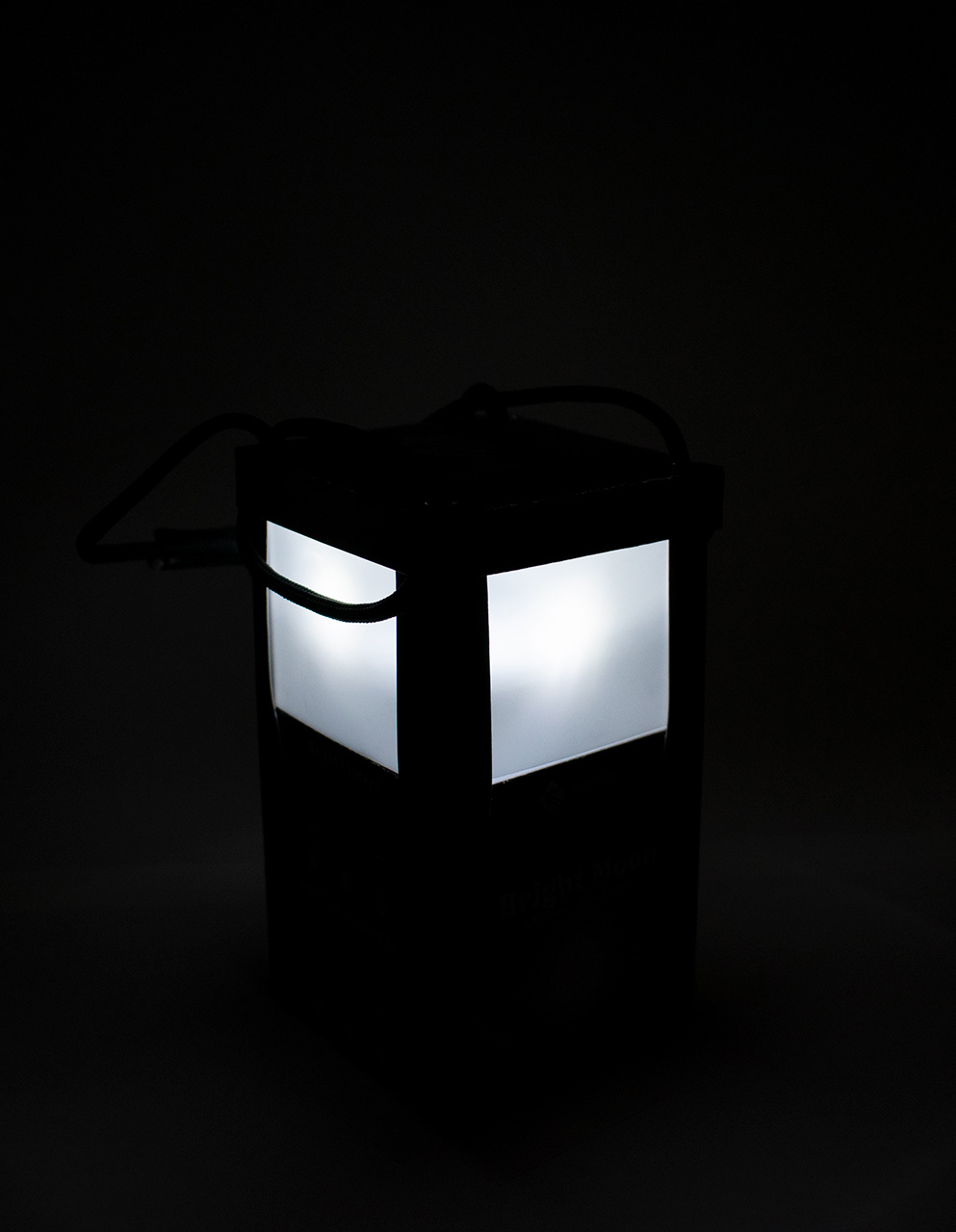 Luminarc was founded on the value of providing functionality and practicality for hand held illumination devices. Aimed at creating devices that are versatile, practical, safe, efficient, and comforting they also look to create products that are personal and budget-minded.



The package itself is a rectangular box in four separate parts: the main body, lid, rope handle, and windows. Within the lid rest the reflector which spreads light around the package. To control the diffusion of emitted light from the flashlight, opaque windows are stored in the bottom lid of the package. They can be inserted into slits found along the struts of the package.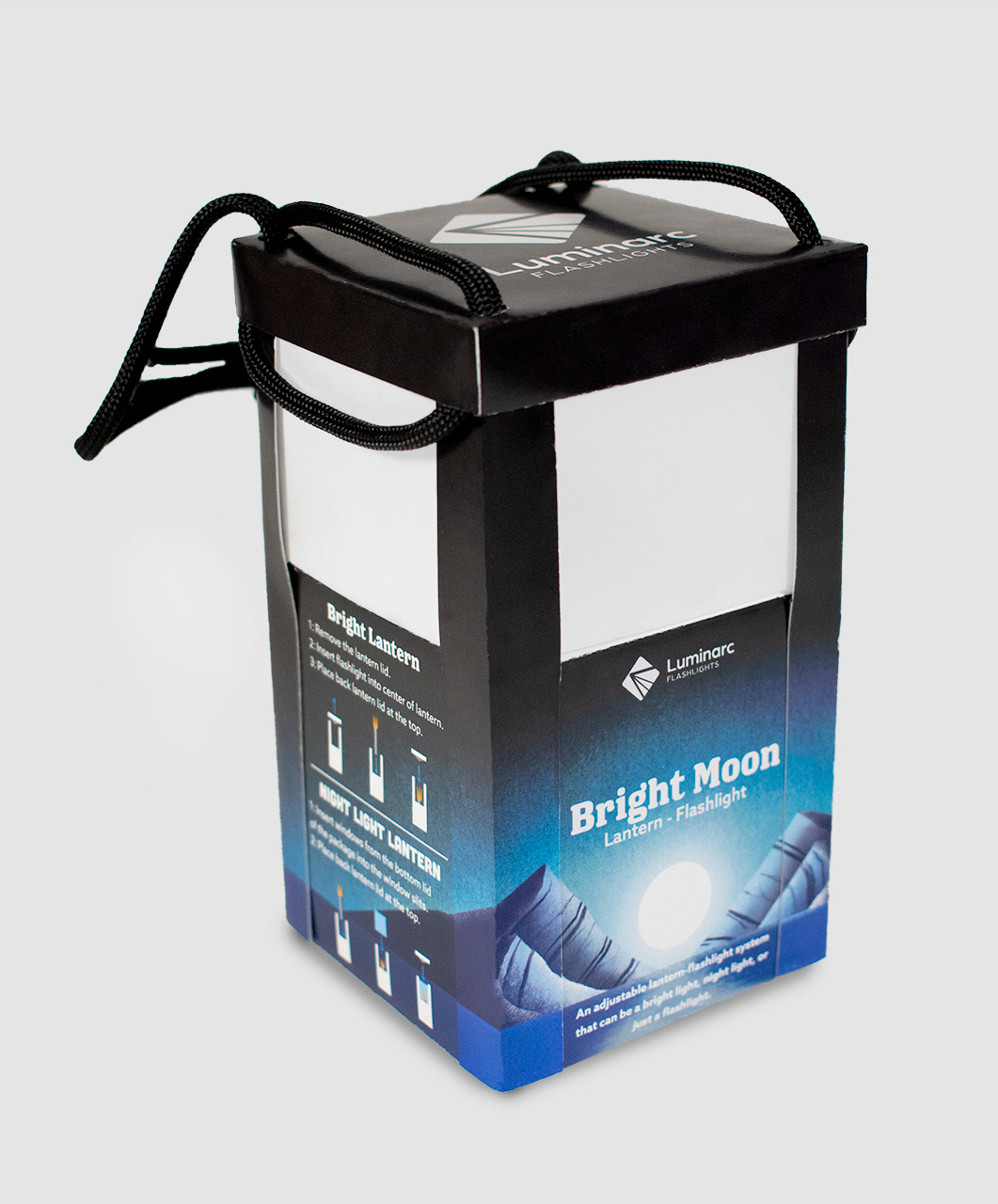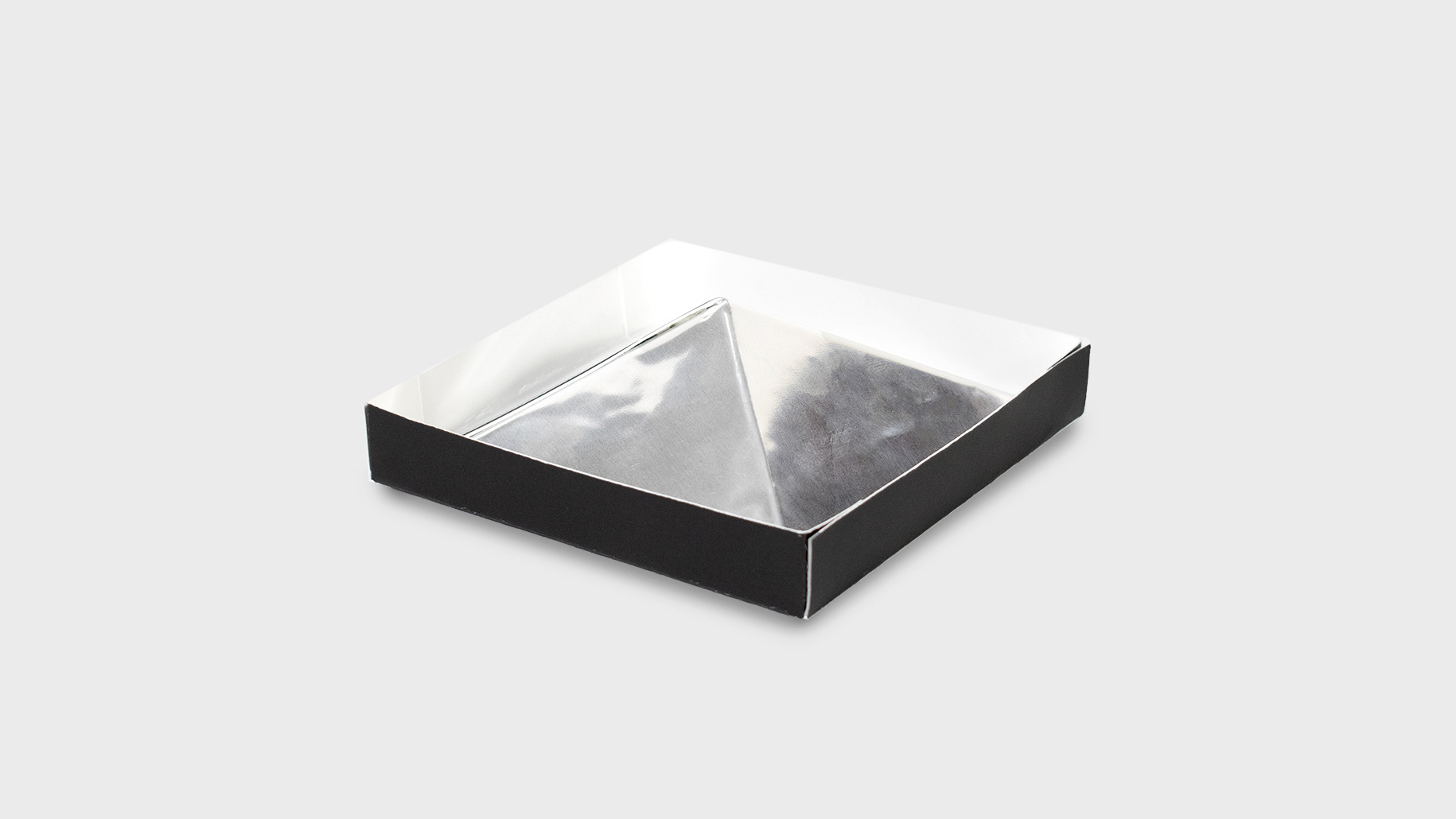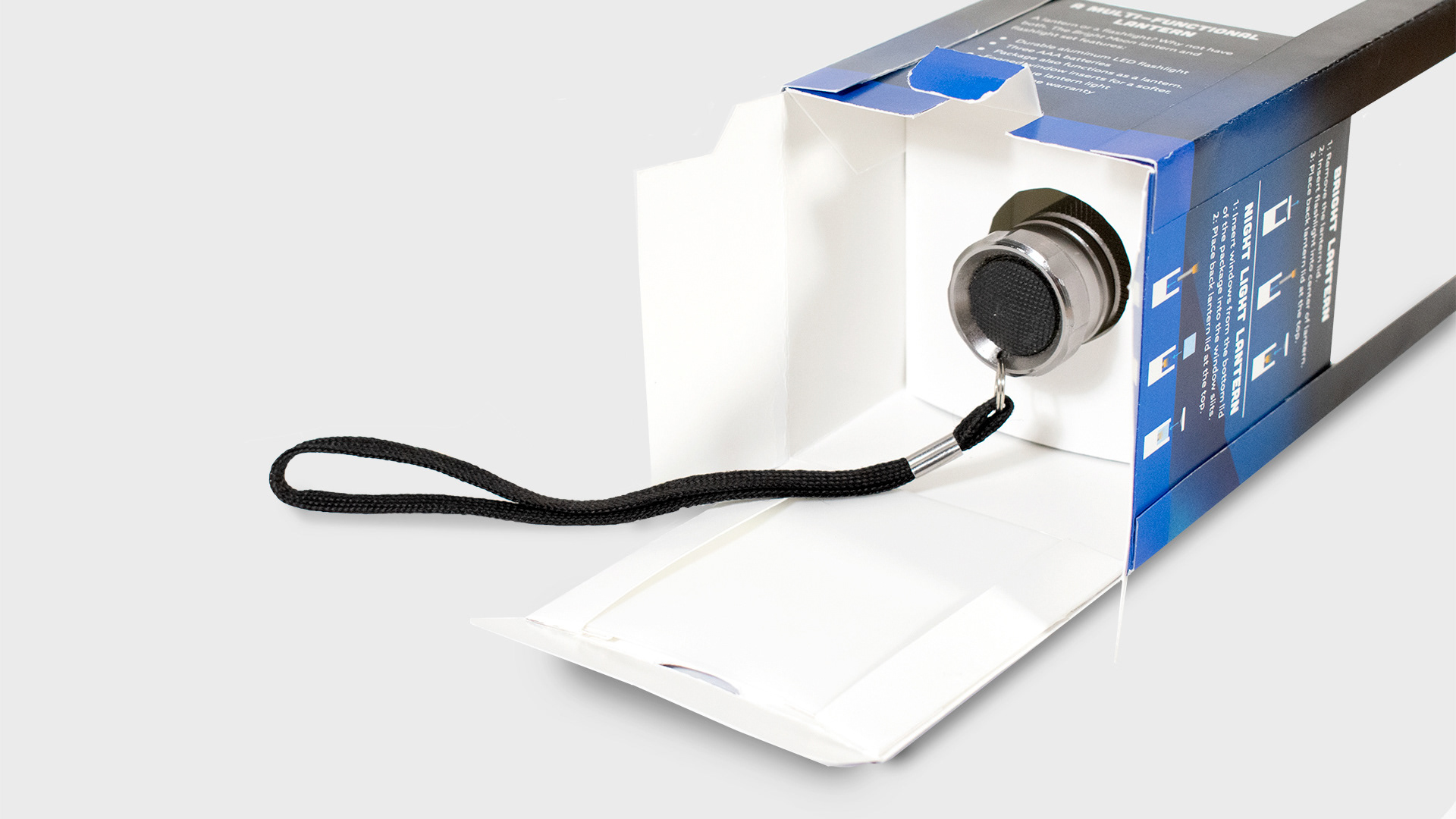 An illustration highlighting the soft, ambient light of the flashlight was used for the package. Blue toned colors complement the cool light of the flashlight's LED bulb. Sharp vector shapes give form to the mountains in which the moon peers through over the water. To soften otherwise harsh shapes, charcoal textures are used.